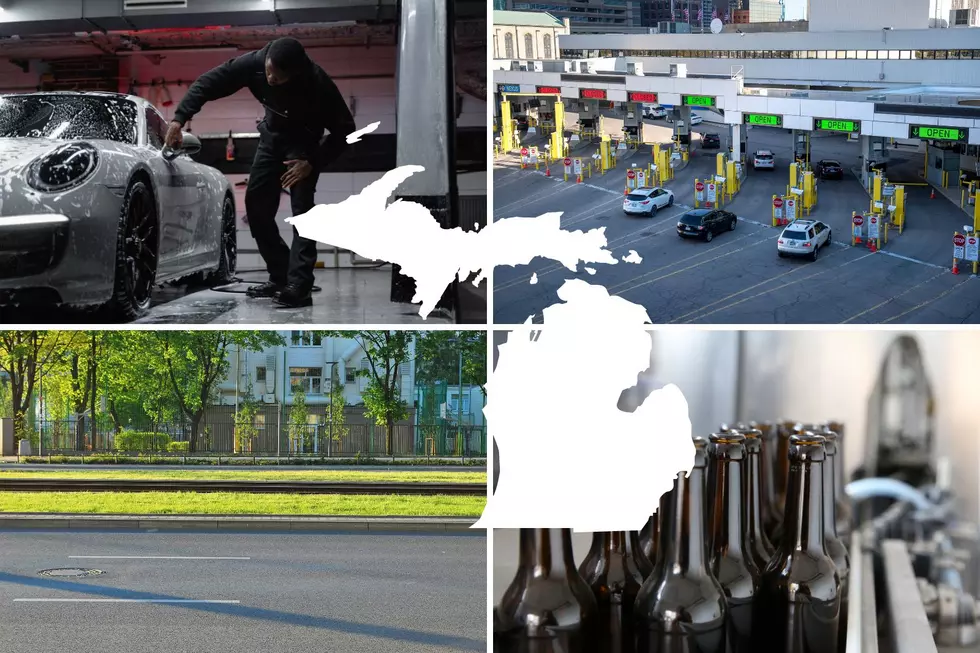 Did You Know That These Are the Things that Michigan is Best Known For?
Canva
We all know the popular things that Michigan is known for.
All of the lighthouses. Motown. Ford Company. Coney Dogs.
But there are other important things are a part of Michigan's claim to fame.

10 Cent Deposit
I never knew that this was a thing. This is an interesting law that 10 states, including Michigan, have to do.
With this law, a refundable deposit (10 cents) on certain recyclable drink containers as long as you recycle the containers.
It is said that this is to promote recycling. However, a lot of Michiganders do not like the current ruling.
First Outdoor Pedestrian Mall
Back in the '50s, the City of Kalamazoo opened the first downtown pedestrian mall. It was to make downtown as 'car-free' as possible.
It makes sense why Kalamazoo is nicknamed the "Mall City."
First Tunnels To Travel Between Two Countries
In 1891, The St. Clair Tunnel became the first international tunnel. It spanned between Port Huron, Michigan to Sarnia, Ontario.
Following the St. Clair Tunnel, the Detroit-Windsor runner was the first vehicle traffic tunnel and was finished in 1930.
First Concrete Road
According to Thumbwind, Detroit's Woodward Avenue was the first concrete road. It was the first mile of the now 27 miles that lead to Pontiac.
Faygo
Faygo is one of the pride and joy pops (sodas) that Michigan loves.
In 1907, Russian immigrants Ben and Perry Feigenson turned their frosting flavors into the Faygo we know and love today.
World's First Car Wash
I never knew this but since automobiles were created in Michigan, it does track that Michigan would be the first to find a way to clean them.
Opened in 1914 on Woodward, Automobile Laundry was the first (semi) automatic car wash. With the slogan, "Everything back but the dirt," Automobile Laundry was a great step in a modern way.
Plus, if you wanted to purchase a carwash and a polish, it would only be $1.50!
Two Peninsulas
Michigan is the only state that has two peninsulas that make up its entirety.
With its unique geography, the nicknames 'The Mitten State' and 'The Hand' make a lot of sense.
Take a Look at the Ten Most Populated Cities in Michigan
Take a look and the ten most populated cities throughout Michigan. You may be surprised at some of the cities that made the list.