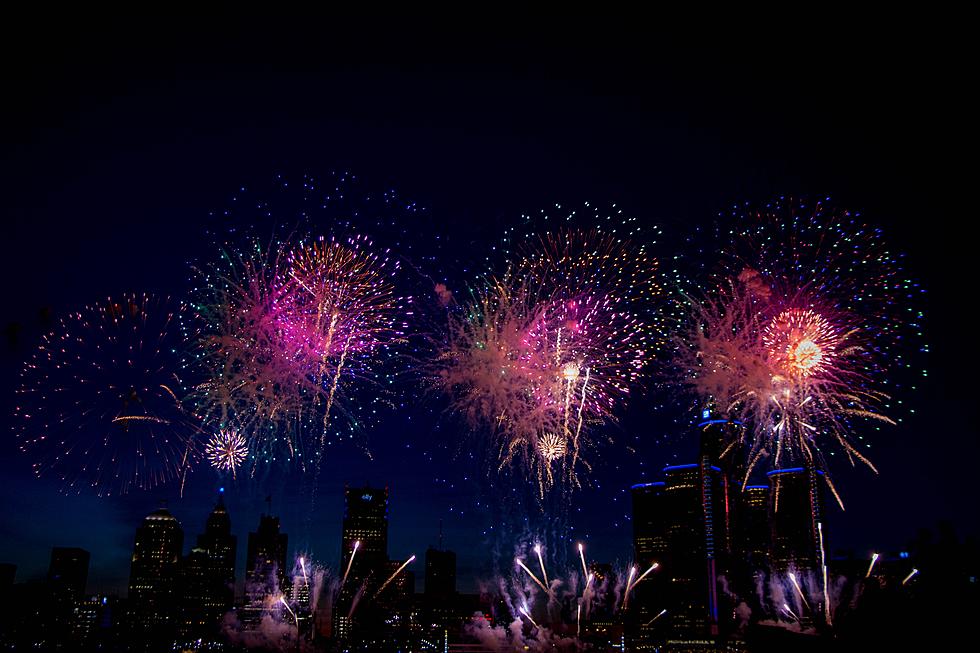 Detroit's Massive Fireworks Display Returns For First Time Since 2019
Trust "Tru" Katsande; Unsplash
Ford Fireworks are finally returning to Detroit this summer.
For the first time since 2019, Ford Fireworks will light up the Detroit sky this June. It's a summertime tradition that brings in hundreds of thousands of people.
Michiganders were hoping the event would take place last year but due to the ongoing pandemic, they instead had a 26-minute event that aired on TV. In my opinion, there's nothing exciting about watching fireworks on TV, but hey, at least they tried.

The event this year will take place on June 27.
Tony Michaels, president & CEO, The Parade Company:
We are thrilled to bring the Ford Fireworks back to Detroit, as this event truly brings our community together and showcases the city in a special way. Ford Motor Company's continued support is instrumental in ensuring this show, along with other beloved Parade Company events, grow bigger and more vibrant each year for our community to enjoy.
According to The Detroit News, Ford Motor Co. has also announced the extension of their commitment of the Parade Company events through 2024. This includes Ford the Ford Fireworks. Parade Company Rooftop Fundraiser, and America's Thanksgiving Parade.
Mary Culler, president, Ford Motor Company Fund:
Building and supporting community here in our hometown has always been a top priority for Ford. Both the Ford Fireworks and America's Thanksgiving Parade unite and celebrate people and communities across the city of Detroit, and we are proud to extend our partnership with The Parade Company and continue our support of these cherished events.
Fireworks in Detroit are back.
Take A Look Into This Frank Lloyd Inspired Home In Detroit
To those who are fans of architecture, this house might just do something for you.
These Photos of Abandoned Churches in Detroit Are Absolutely Haunting
A Michigan photographer and explorer, Tony Vienneau, has captured a series of photos of abandoned Detroit churches that are both beautiful and haunting.
Look Inside the Historic Kresge Mansion in Detroit For Sale for $2.9 Million
Built in 1914, The Kresge mansion is over 20,000 square feet and almost 4 acres and is one of Detroits largest residential properties. Built in 1914 by Sabastian S. Kresge, one of the wealthiest men in America, the mansion is approx 15,000 SF, 14 Bedrooms, 6 full & 3 half Baths and 10 gas fireplaces.