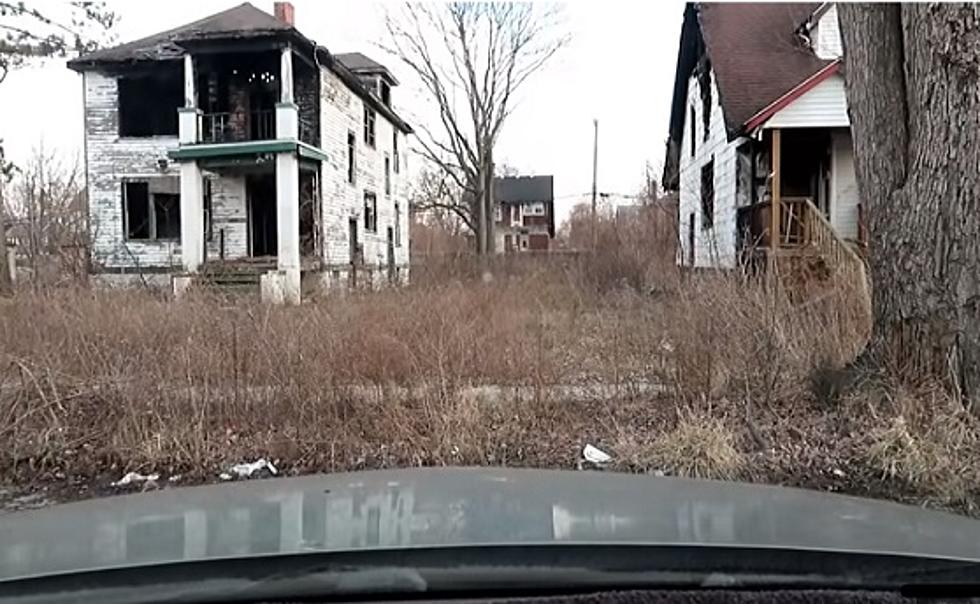 A Tour Thru Abandoned Deserted Detroit Neighborhoods
Screenshot courtesy of CharlieBo313, youtube
The 25 pictures below really don't need any text or explanation. There are many reasons for abandoned neighborhoods, not all of them bad.
True, some residents have fled neighborhoods due to crime, but others are gone thanks to corporations buying their land for businesses purposes among other reasons.
Take a cruise down a few old Detroit neighborhoods by scrolling through the photo gallery below.
MORE ABANDONED SITES:
Abandoned Cement Factory, Bellevue
Remains of Edsel Ford's Retreat
Hospital Where Michael Jackson Was Born