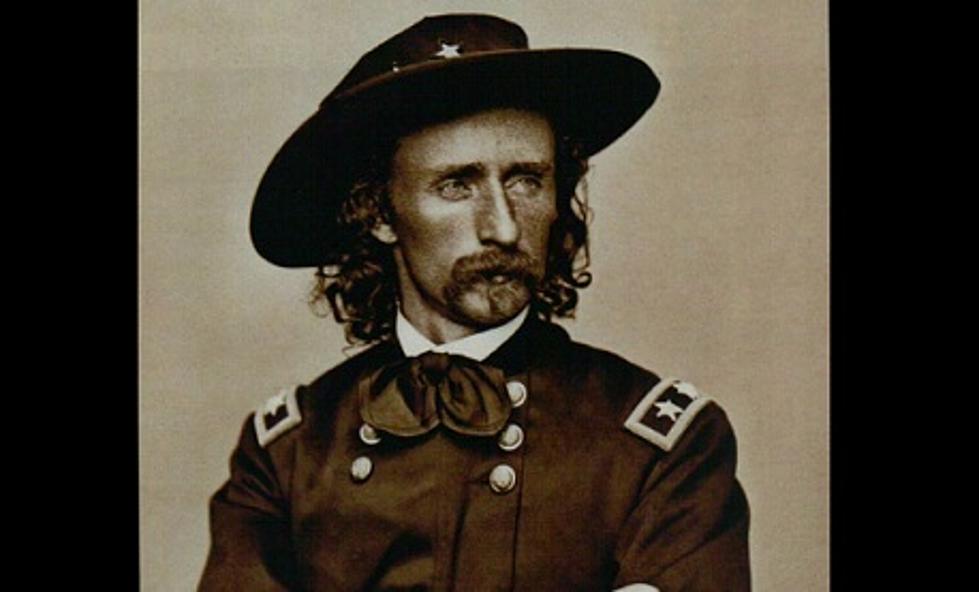 General Custer's Family Burial Plot, Monroe Michigan
shgrman8xok, ebay
I suppose that any good Michigander knows that General George Armstrong Custer grew up in Michigan.
Monroe, Michigan, to be exact.
He was born in New Rumley, Ohio, but moved in with his half-sister and brother-in-law in Monroe in order to attend school. To commemorate the general, a statue of Custer was erected in downtown Monroe in 1910, a ceremony that was attended by U.S. President William Howard Taft.
It is in Monroe's Woodland Cemetery that you can find the Custer family plot. There you will see a number of Custers and other relatives...unfortunately, you won't see General George's grave. He was originally buried right where his body was found at Little Bighorn, Montana, at the site of the infamous "Custer's Last Stand". It was there that he and his entire platoon were wiped out by Lakota and Cheyenne warriors on June 26, 1876.
George and his brother Tom were buried at the battle site. A year later in 1877, an attempt was made to dig up both Custers for a re-burial – Tom's body had been dug up and eaten by animals, his bones scattered throughout the area. General George's corpse was intact and he was re-buried with honors at West Point Cemetery in New York.
A number of years ago, someone showed me a little hut in the Ingham County woods that is believed to be one of the cabins General Custer would use as a retreat from time to time. You can read that article and see a few photos HERE.
Look below for photos of the Custer plot in Monroe, Custer's father's house, and more!
GENERAL GEORGE A. CUSTER HISTORIC SITES
MORE MICHIGAN STUFF:
Harry Houdini
The Execution of Private Eddie Slovik
Pretty Boy Floyd's Michigan Hideout, 1930
Charlie Gehringer, Detroit Tiger From Fowlerville
Nightsoilers
https://www.youtube.com/watch?v=FlCICRIBSgI
https://www.youtube.com/watch?v=kxo8ckDYPsk&t=399s

https://www.youtube.com/watch?v=tCx2lh8bWuo