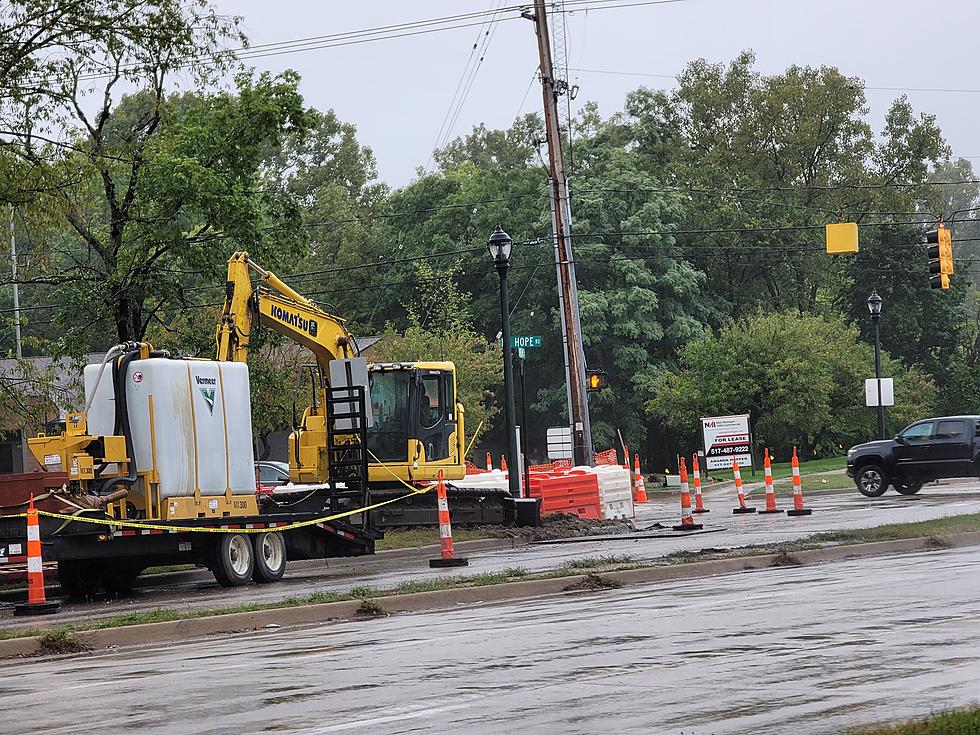 The Road Construction Nightmare at the Corner of Okemos/Mt. Hope
McConnell Adams TSM Lansing
Two real quick observations about living in Michigan.
One - Construction is recognized as a season in the Mitten State.
Two - IT'S ALWAYS CONSTRUCTION SEASON in Michigan.

Some people would argue we have two seasons and those would be winter and construction but I digress.
Somehow, somewhere they are orange barrels, pylons, and barricades hard at work making your commute ANYWHERE a nightmare.
Today's kerfuffle is located at the corner of Okemos Rd. and Mt. Hope in Meridian Charter Township.
How long...has this been going on?
I think I first noticed this a couple of weeks back and that timeline seems about right.
So exactly what's going on here? When did it start?
August 30th and according to Meridian Township, it might not be finished until about the 2nd week or so into October?
In advance of the Ingham County Road Department project to replace the vehicular bridges on Okemos Road over the Red Cedar River – a project that will start later this year with signal work – Consumers Energy (CMS) will be relocating two gas mains in the vicinity. The mains are currently located on the east side of Okemos Road and in between the two existing bridges. In order to accommodate the new bridge, both mains are being moved to the west side of the road. (Meridian Township)
Additionally, they will be closing the right turn lane from Mt. Hope onto Okemos. Right turns will still be possible both from Okemos Road as well as from Mt. Hope Road.(Meridian Township)
Avoid this area at all costs. The right turn pictured above is very inconvenient. You have to merge left to then turn right. There are "no thru traffic" signs all over neighborhood roadways on Mt. Hope.
And on a busy day, I have seen traffic backed up Okemos Road to Hamilton. And where you would turn off Hamilton to head southbound on Okemos Road, I have seen traffic backed up past the roundabout and backed up on Marsh Road.
The Most Annoying Roads to Drive On in Lansing and East Lansing
UP NEXT: Your Own Personal Haunted Michigan Lighthouse Tour Roadtrip
Weird Sculptures Spotted From Michigan Roads
50 of Michigan's "Must-Drive" Roads
Gas up the car, grab those road munchies and a roadtrip partner that you can trust, and head out on some of Michigan's most unique roads and routes. Make sure you take lots of photos and video!