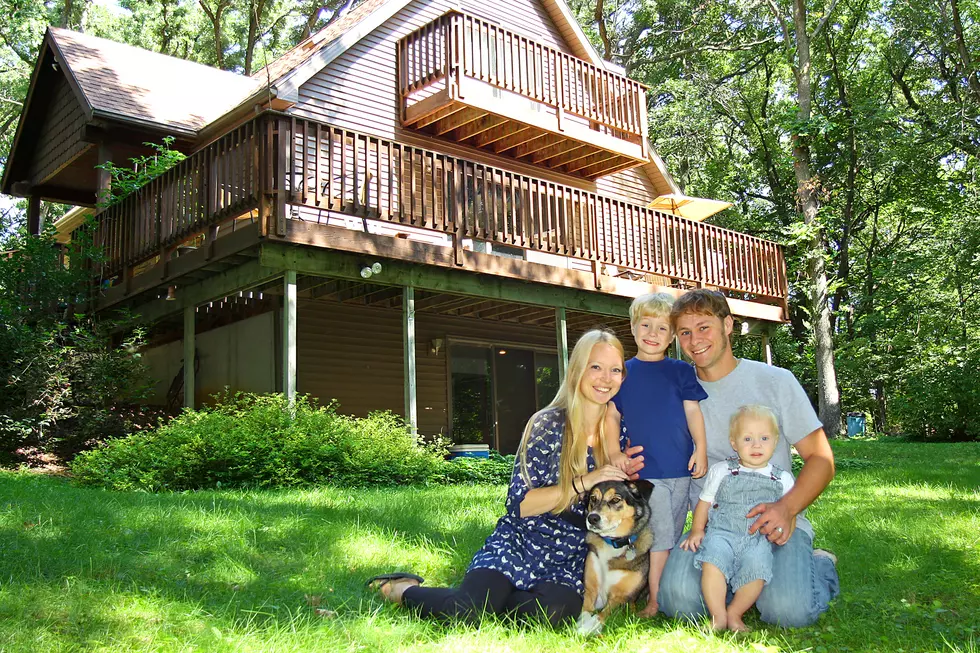 Beautiful Michigan Waterfront Cabins For the Best Summer Ever
ChristinLola
I was trying to remember the last time I stayed in a genuine rustic log cabin.  Honestly, it's been years.  It was when I was around twelve years old and my parents took the whole family on vacation to an old log cabin somewhere up north.
It was fun staying in the cabin with my family but we were way out in the middle of nowhere and that's all I can remember.  Oh yeah, and by the way, I do remember an outhouse and an old well pump.
I think it's time we talk more modern day log cabins.  According to mlive.com, what they found ranged from off the grid escapes to historic log cabins to a solar powered retreat on its very own island.
1.  A Love Shack on Lake Superior.  Who wouldn't love this getaway.  Right there on beautiful Lake Superior.  Mlive.com tells us that this glass enclosed cabin has a screened in porch and a wood burning sauna on site.  And yes there is heat and electricity and water for cooking and cleaning.
2.  Luxury cabin on the Au Sable.  I do remember canoeing down the Au Sable River when I was in the boy scouts many years ago, and I do know that we didn't stay in a log cabin.  Mlive.com says that there is a three bedroom, 1935 built log cabin less than a half hour east of Grayling.  The vintage cabin sits just 50 feet from the banks of the Au Sable River. It has a firepit outside and a fully equipped kitchen and a dining area that overlooks the river's waters.
3.  Bear Creek Lodge.  This is a huge lodge built in 1927 on a 120 acre property.  According to mlive.com, this would be the ultimate spot for a family or friends reunion.  It features more than 4,000 square feet and seven bedrooms.  This lodge can comfortably sleep 20.  Lots to do including hiking or hunting and even wading in the nearby river.
Mlive.com has several more beautiful Michigan log cabins to check out as you get ready to make your summer vacation plans for 2021. 
LOOK: Famous Historic Homes in Every State