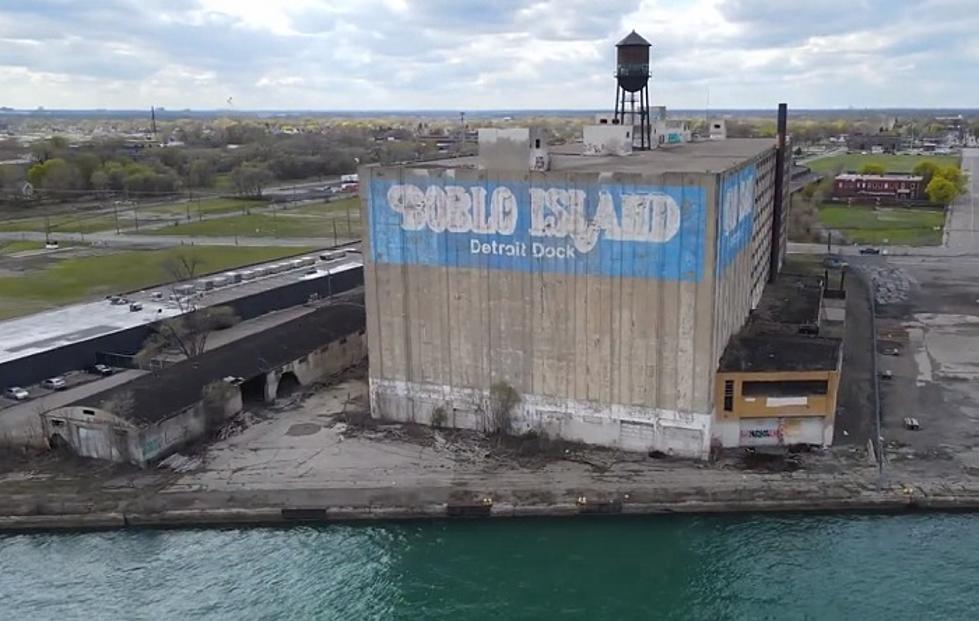 Inside the Abandoned Harbor (Boblo) Terminal: Detroit, Michigan
robert-michon-youtube
(Before we get started, keep in mind that "abandoned" does NOT necessarily mean there is no owner. Most abandoned structures ARE owned. The term 'abandoned' refers to a family or business that has vacated, but could still own. Always seek permission to enter any abandoned building to avoid prosecution.)
The story I did on the restoration of the Boblo boat (the S.S. Ste. Claire) made me curious about the old Detroit Harbor/Marine Terminal which proudly displayed the words "Boblo Island – Detroit Dock" in big blue letters on the south and east sides, painted into the concrete.
The 10-story terminal opened in 1926 and was used for storing incoming cargo. It has been closed and deteriorating for years. At the time, it was the largest warehouse anywhere along the Great Lakes. Being ten stories high, it planned on holding tons of cargo; so designer Albert Kahn made sure concrete was reinforced to handle the weight.
The Boblo boats were decommissioned in 1991, Boblo Island closed down in 1993, and the Detroit Harbor Terminal, port, & warehouse finally followed suit in 2003. The port re-opened in 2005 but not the warehouse (see what the deserted, broken down Boblo Island looks like HERE).
To the misfortune and dismay of many Detroiters, the old terminal began demolition in March 2023, just three years short of celebrating its 100th birthday. It was slated to be completed in September, but by the time you read this, the whole thing may very well be flat on the ground.
You'll find what's left of the warehouse on the Detroit River downriver of the Ambassador Bridge at South Jefferson Street & West Jefferson Avenue/South Clark Street.
The gallery below takes you inside the building while it was still deserted as well as a couple that shows the demolition. Dark and musty with many huge machines still in place and littered with graffiti. There are some cool views of the Ambassador Bridge and the Detroit skyline, seen from the top.
Inside the Abandoned Detroit Harbor (Boblo) Terminal
MORE MICHIGANIA:
Boblo Boat S.S. Ste. Claire Restoration
Vintage Belle Isle Photos, Early 1900s
Vintage Cedar Point Photos