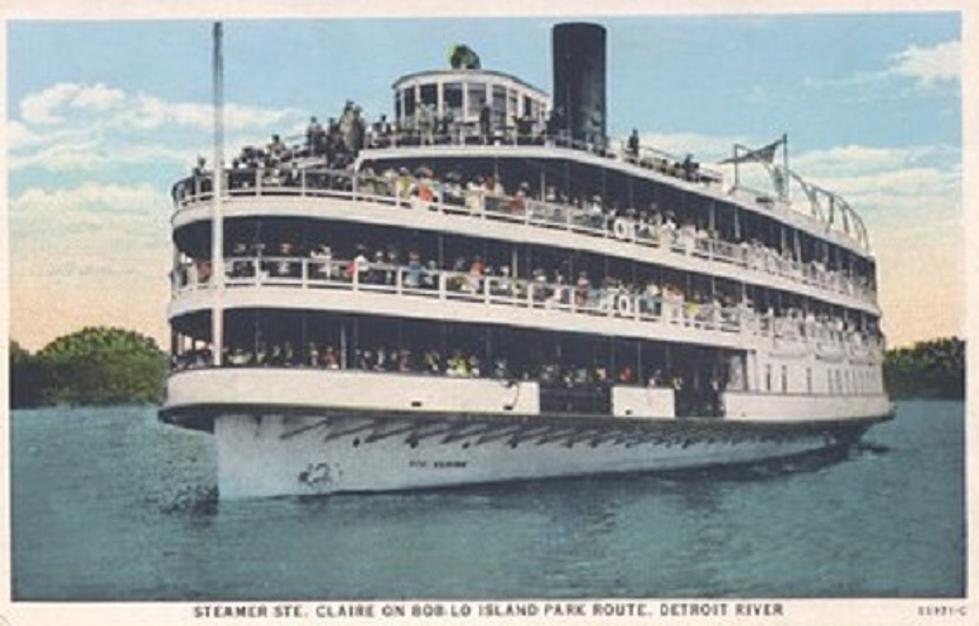 You Can Once Again Climb Aboard the Boblo Boat: Detroit, Michigan
available @ worthpoint.com
Many Detroiters – and any Michiganders who visited Boblo Island in its heyday – would love to see the island come back to life and get back to being an amusement park. Well, the island is now privately owned, so that ain't likely.
What IS happening, however, is the restoration of the boat that took us over there: the S.S. Ste. Claire. No, you won't be able to take it to the island or anywhere else, but you will be able to board it...the plan is to turn it into a museum.
Those old enough to remember may recall there were two Boblo boats: The other one, the S.S. Columbia, is in Buffalo, New York where it is also being restored. Both boats were decommissioned in 1991 which is weird, since the island actually closed down two years later.
Both are believed to be the last remaining steamboats of their kind, and the SS Ste. Claire is currently moored at Riverside Marina in Detroit. It was destroyed by a fire due to a welding accident in the summer of 2018, and the restoration team hopes to have it ready for the public by Spring 2024. According to an interview in the Free Press, "we will turn the main deck into a museum loaded with dozens of artifacts and historical pieces we have collected over the years as well as a souvenir stand with new items."
Boblo Island was Michigan's 'Cedar Point' from 1898 to 1993. These days, there are almost 150 residences on the island, squeezed into its 272 acres and there are plans to add another 220 units and a restaurant. The good news is, there are plans to make an attempt to salvage and preserve what's left of the amusement buildings.
The gallery below shows the inside of the S.S. Ste. Claire so you can see some of the restoration process.
Boblo Boat S.S. Ste. Claire Restoration
MORE MICHIGANIA:
Detroit River Boat Graveyard
Walled Lake: Boat Wrecks & Vintage Photos
Shipwrecks in the Straits of Mackinac