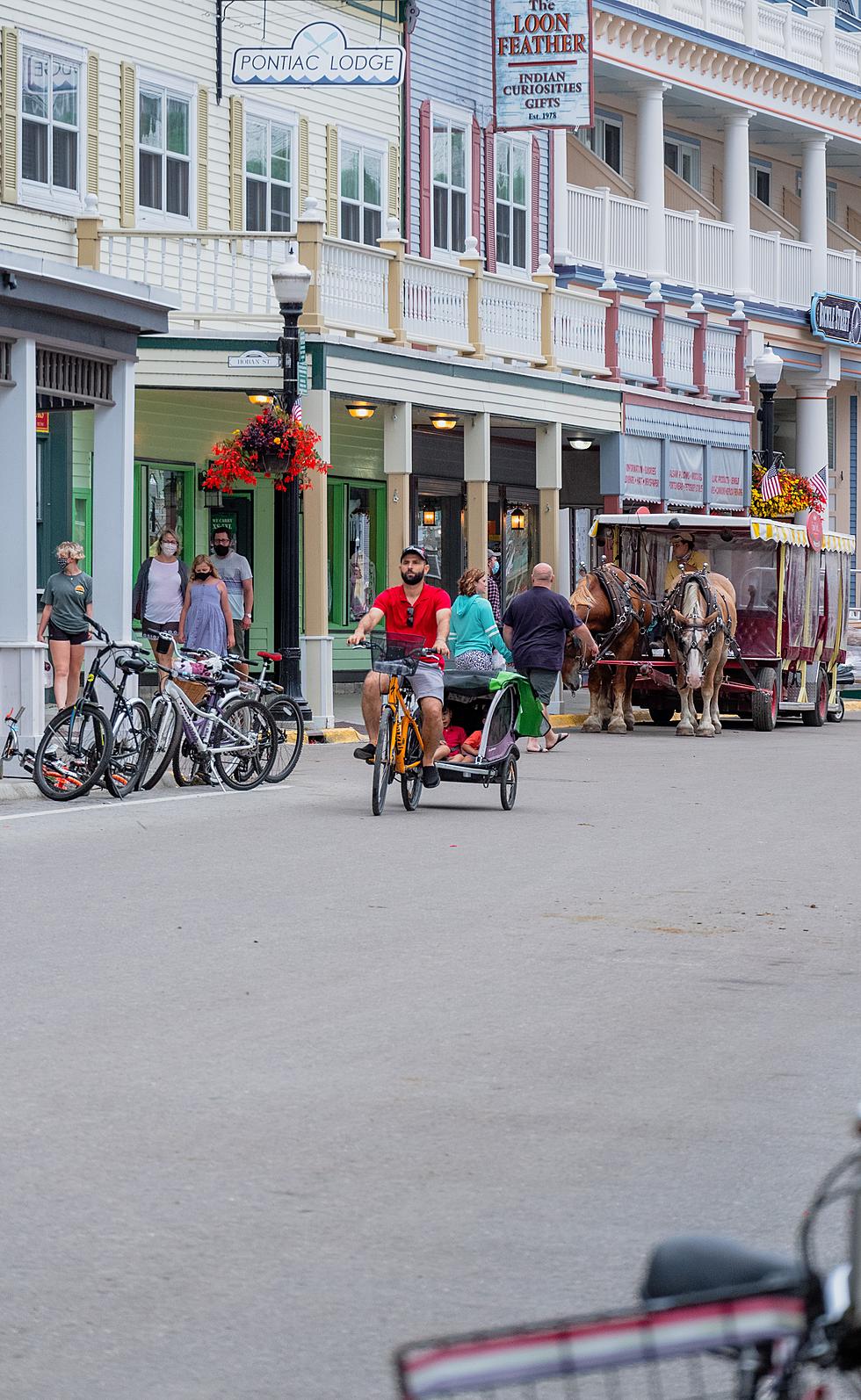 One of the most cherished places to visit in Michigan is Mackinac Island, a very unique Michigan destination. The weekends have seen a few visitors already. Currently there is only one restaurant open on the island, but that is about to change real soon. The island is in the process of wrapping up construction projects, ordering supplies for the season, and deciding when to open their doors for business. On April 21st the summer ferry schedule starts. The official opening of the season on Mackinac Island is April 30th. Click here to see their website for the list of businesses and when they are opening.
"Without a doubt, excitement is building on Mackinac Island," said Tim Hygh, executive director of the tourism bureau. "Hotels, restaurants, shops and attractions are making their final preparations, and we're thrilled to say phones have been ringing off the hook with guests looking to plan their stay. "There is significant pent-up demand for travel - particularly to destinations like Mackinac Island that offer wide open spaces to enjoy safely - and we're looking forward to welcoming our guests back for a great season in just a few short weeks."
The folks that run the businesses on the island are ready for a busy year, knowing people are ready to get out and have some fun after all the lockdowns. Linda Sorensen who is an administrative assistant for the Mackinac Island Police department recommends visiting the Addicted to Mackinac Island Facebook Group to help prepare for your trip, and visit with others about the Island experience.

I've only been to the Island once, and it was a wonderful experience. We're hoping to go back to Mackinac Island for a visit in the very near future.
 
LOOK: Here are the best small towns to live in across America
UP NEXT: How to Get Your Boat Ready For Spring in Michigan
SEE MORE: Beautiful Butterflies Captured Around The Country