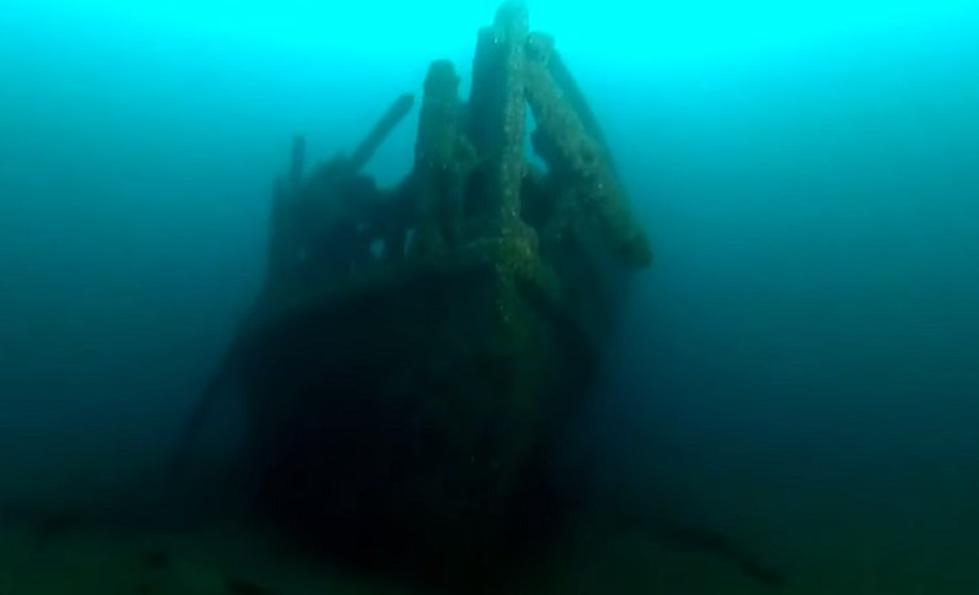 1863 Wreck of the 'Water Witch' Found 158 Years Later in Lake Huron, Michigan
13 ON YOUR SIDE youtube
In mid-November 1863, two things were happening in the United States: president Abraham Lincoln was preparing to make a speech in Gettysburg, and the steamboat 'Water Witch' was reported missing in Lake Huron.
It was on the 17th of November when newspapers started reporting about "another lake disaster" on the Great Lakes. This 'disaster' turned out to be the steamboat Water Witch, a boat that used propeller power during the Civil War. The Water Witch was Michigan-made – built in the St. Clair County town of Newport, which was later named Marine City.
In reporter descriptions of the steamboat, it was stated "in any event, there is a portion of the hull which cannot be submerged." That statement would be proven wrong.
The Water Witch seemed to have its share of problems right from the start. She had been hit and damaged by a vessel on the Detroit River and on a later trip on Lake Superior, the shaft broke. According to Maritime History of the Great Lakes, "She started rapidly leaking. The India-rubber re-enforced water-tight bulkhead held and in consequence her fires kept the boilers operating.....her pumps were able to keep up with the water coming in."
In September 1863 she was hit by yet another ship, "crushing in her smoke stack and cracking and otherwise severely injuring her walking beam."
The Water Witch carried on, however. On November 8, she loaded a cargo of 400 barrels of Flour in Milwaukee and headed out with her captain and a crew of 22. The last anyone saw the Water Witch was on November 10 in the midst of a Great Lakes gale and missing a smokestack.
A day or two later, boat remnants were found in the water by other ships: a lifeboat and propeller were discovered and believed to be from the Water Witch. She was never found, or the crew members, or the captain...and only the name of the captain was reported in the papers.
Fast-forward 158 years later to June 2021. Shipwreck hunter David Trotter and his crew located the ship after searching for more than fifty years. They found the Water Witch lying on the floor of Lake Huron near Saginaw Bay in 230 feet of water.
The gallery below takes you down to the depths and shows you what was called "The Holy Grail of Lake Huron" - the wreck of the Water Witch.
The 1863 Wreck of the 'Water Witch': Found in 2021
MORE MICHIGAN SHIPWRECKS:
The Shipwreck Harlow Loran in Lake Saint Clair
The Shipwreck 'Bermuda' Near Munising
Walled Lake: Boat Wrecks & Vintage Photos