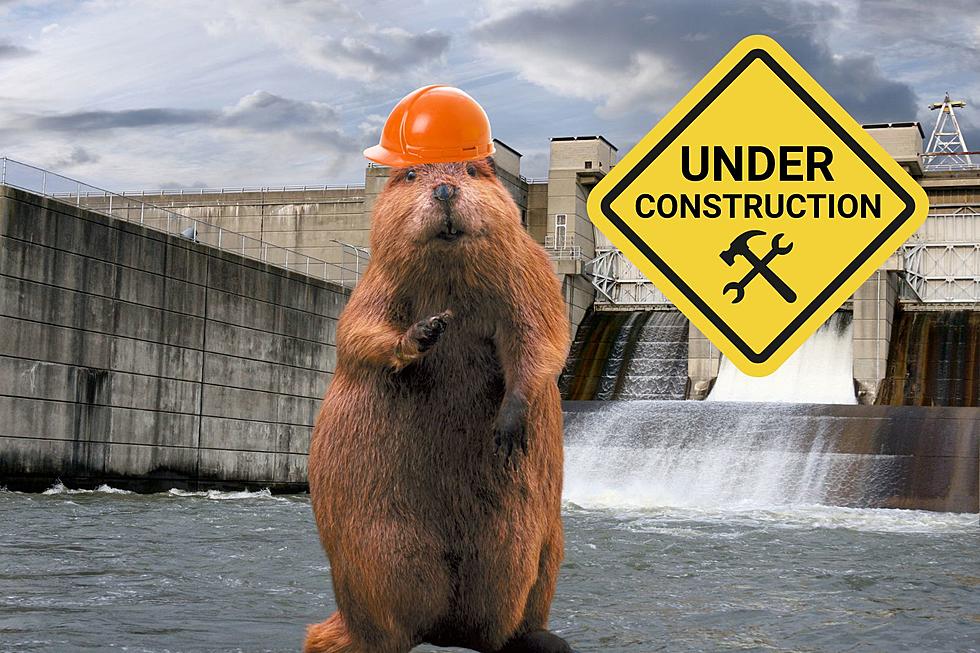 Dam It Michigan Beavers! Why Do They Block the Flow?
Canva
I am a grown man, with opposable thumbs, a fairly keen intellect, and access to a slew of power tools and engineering websites. Even with all these advantages, I really don't feel I could build a better dam than a Michigan beaver.
The phrase 'busy as a beaver' is an accurate statement. Have you ever watched these animals work before? They have the stamina of an Olympic marathon runner and the work ethic comparable to a village of Amish.
Why Michigan Beavers Build Dams
So why is it that these musky bags of meat with REALLY short legs feel the need to block the flow of water and build their log cabins? Are they looking to deprive those downriver of free-flowing H20 while rubbing their tiny hands together and laughing like an evil villain?
Actually, they do it because they are basically walking chicken nuggets that can't defend themselves against predators on land. They might as well carry around a container of BBQ and sweet and sour sauce so that wolves, bears, and other larger, hungrier animals can enjoy their beaver snack.
The dams they construct are meant to create ponds where, in the center, they can construct their 'lodges' made of sticks, grass, moss, and lots of mud. These homes are only accessible from underwater, making it the perfect place for these industrious animals to hide themselves and future generations of buck-toothed, furry engineers
These beaver lodges also offer fine dining for the little oily mammals. The flooding allows them easier access to their favorite snacks, like tree bark, sticks, leaves, water lilies, and cattails. It's a naturally constructed beaver pantry.
While some farmers who depend on the water being held up for a beaver home may not like it, the dams provide additional wetlands that store water in the soil, which can help plant life thrive even in drought conditions.
So why do beavers build dams in the Mitten State? For shelter, for safety, for food, and for fear that a large predator may mistake them for a walking country fried steak and make them a delicious main course.
Underwater Drone Shots of Gilletts Lake, Jackson
The Deadly 7: Michigan's Most Venomous and Poisonous Threats
In Michigan, we may not have hurricanes or gators, but we have bugs that carry fatal diseases, blister-causing plant life, and 3 deadly native Michigan species.