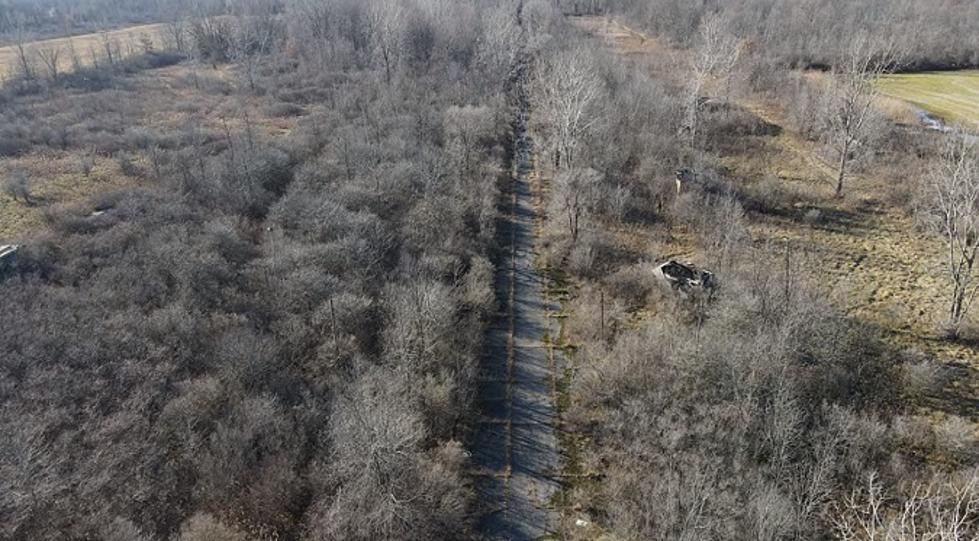 Michigan's First Paved Dragstrip Deteriorates in the Woods: Motor City Dragway, New Baltimore
timemily-garthe-youtube
WARNING: Under no circumstances should you enter this property. By doing so you risk bodily harm and/or prosecution for trespassing on private property.
In Macomb County, just a tad northeast of New Baltimore, sitting by itself in the countryside, crumbling with weeds and mostly hidden from view since 1978, lies the old Motor City Dragway.
The track was primitive, even by 1957 standards when it opened. A flagman started the races and air hoses were used for timing. The track was originally called the Michigan Hot Rod Association (MHRA) Drag Strip and was located at 6170 Meldrum Road. The MHRA began in 1948 as the Motor City Modified Auto Club, Michigan's very first hot rod club. By 1951, they managed the MHRA and began holding events to raise money for their own dragstrip.
Their dream came true when the strip opened on the weekend of May 30-June 1, 1957. It became legendary for being Michigan's first paved dragstrip.
By 1963, the media referred to the track as International Raceway Park and nicknamed "the racer's drag strip." A couple of more years go by, and in 1965 it was re-named for the final time as Motor City Dragway.
Many big names came here to drive over the years: Shirley Muldowney, Big Daddy Garlits, Dyno Don Nicholson and many others. Even the 1966 TV Batmobile made an appearance; it was a special Batmobile customized by George Barris specifically for race exhibitions. It was here at the Motor City Dragway where this particular Batmobile made its first appearance.
After a good 21-year run, the track was forced to close due to rising gas prices (if they could only have known what prices would be today) and other financial woes. Finally, on October 22, 1968, the track was sold for $85,000. It continued the drags under new ownership until it shut down for good in 1978. It has been private property ever since.
If you get permission to enter and explore, you will discover some old artifacts, still on the grounds rotting, rusting, and half buried in the brush.
Motor City Dragway: 1957-1978
MORE MICHIGANIA:
Abandoned Tri-City Dragway, Saginaw/Freeland
1930s Auto Junkyard in Northern Michigan
Michigan Auto Repair & Garages: 1900-1950s