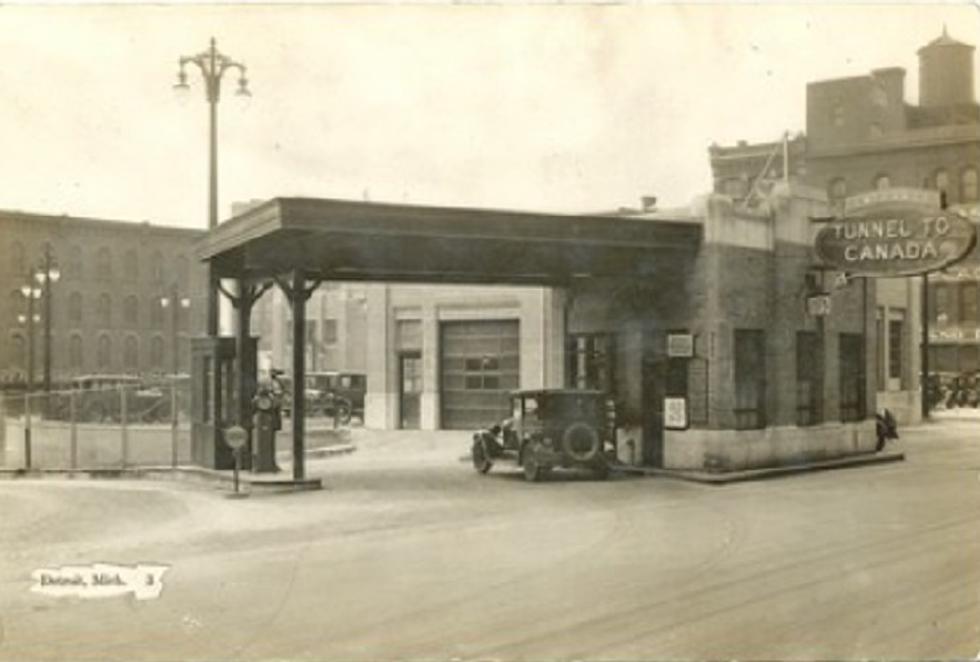 A Look Back at Old Detroit, 1900-1955
available @ worthpoint.com
Before we take a look at the gallery of vintage Detroit photos, here's a brief timeline from DetroitHistorical.org, 1700-1945:
1701 Detroit's rumblings begin when a trading post is established on the Detroit River; Detroit's first building is the Ste. Anne de Detroit Catholic Church
1750 Population: 650
1805 Fire burns down the whole city
1806 Detroit is incorporated as a city
1809 Population: 770
1828 Capitol building is built
1831 The (Democratic) Free Press newspaper has its first edition
1837 Detroit is named the capitol of Michigan up to 1847
1840 Population: 9,102
1845 The Detroit News rolls out its first issue
1848 State capital relocated to Lansing
1850 Population: 21,019
1860 Population: 45,619
1863 Anti-draft and race riot breaks out
1865 Detroit establishes a public library and police department
1870 Population: 79,577
1871 City Hall is constructed
1879 Belle Isle becomes part of Detroit
1880 Population: 116,340
1885 Detroit Museum of Art Detroit College of Medicine
1887 Detroit Symphony Orchestra
1890 Population: 205,876
1896 Charles B. King is the first person in Detroit to drive a car
1899 Detroit Automobile Company
1900 Population: 285,704
1901 Detroit Tigers formed
1902 Cadillac Automobile Company
1911 Chevrolet's first factory opens
1915 Founding of the Kiwanis Club
1918 Flu epidemic
1921 Detroit Historical Society
1927 Detroit City Airport Detroit Institute of Arts
1928 Detroit Zoo
1929 Ambassador Bridge built
1930 Detroit-Windsor Tunnel opens
Population: 1,568,662
1935 United Auto Workers labor union is established;
Tigers win the World Series
1940 Population: 1,623,452
1943 The Detroit riot
1945 Detroit Tigers win another Series
Oh, yeah, there's much, much more Detroit history. But for brevity's sake, those were just a few of the highlights. Now let's look at this vintage Detroit gallery...more to come!
A Look At Old Detroit
MORE VINTAGE DETROIT!
The Tunnels of Fort Wayne
Inside Motown's Legendary Recording Studio
Pictures taken inside were once taboo; but now you can take a look!
Motown's Martha Reeves
Abandoned Juvenile Detention Center, Detroit
The Defunct Grand Riviera Theatre, Detroit, 1925-1952