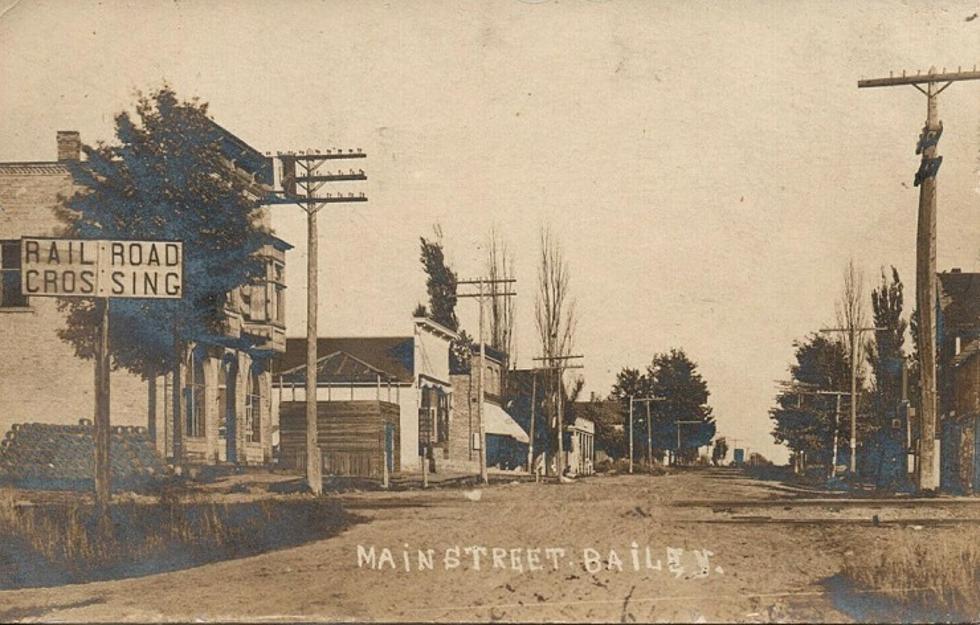 What Happened to All the Old Downtown Buildings in Bailey, Michigan?
available @ worthpoint.com
For a town that goes back quite a ways with a decent lineage, there doesn't seem to be much history written about the Muskegon town of Bailey.
Piecing together what little I could find out about Bailey, its genesis began as early as 1865 when a man by the name of Bailey cut the first timber in the area. After looking around, he realized he was the only one there – so why not name this place "Bailey" after himself? Nobody to argue with him against that point.
Bailey was given a rail station on the Chicago & West Michigan line and a post office began operating in October 1872. However, the post office was named "County Line P.O." which was the name that showed up on early maps (see the photo gallery below). It was named thus because of its location so close to the Newaygo and Kent County borders.
Some years later, the railroad was re-named the Pere Marquette / Chesapeake & Ohio Railroad. In 1905, the railroad built enlarged stockyards in Bailey.
Bailey's establishments included a couple of mills, a school, church, grocery, a couple of general stores, hotel, blacksmith, gas station, hardware store, paint & stationary shop, and others. And they seem to be all gone – not an historic old original building in the downtown area, which is sad.
The photo gallery below has a good handful of images of what Bailey once looked like with all their businesses...and what it looks like now. A nice place, but all the history seems to have vanished.
Bailey, Michigan: Then and Now
MORE VINTAGE MICHIGAN:
Vintage Photos of Parma, Mi
Vintage Isle Royale
Vintage Glennie, Michigan