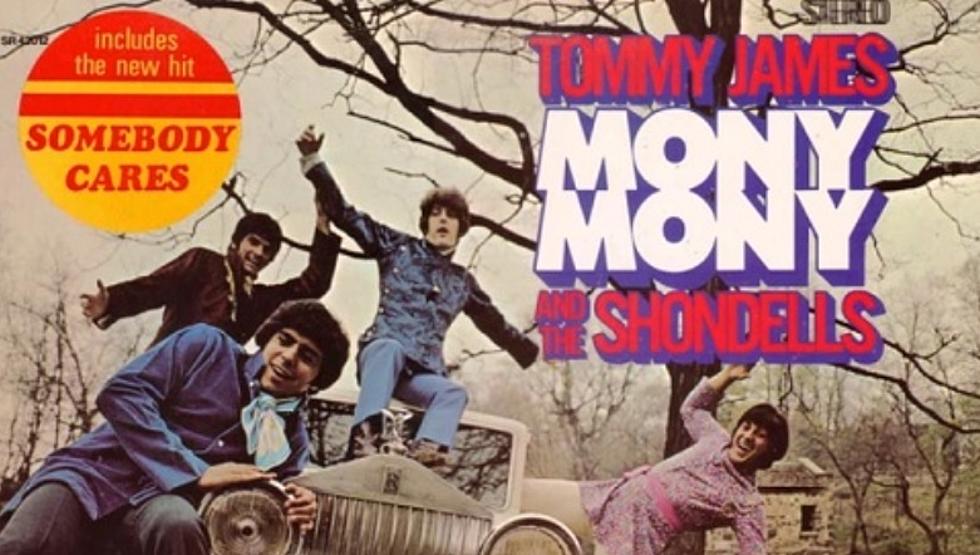 The Michigan Childhood Home of Tommy James
Roulette records
It seems everyone of all ages knows the song "Mony Mony", thanks to the original 1968 by Tommy James & The Shondells and the 1981 remake by Billy Idol. The song is credited to four people, including Tommy James, who is the one who came up with the title.
When I interviewed Tommy back in the 1980s, he related the origin of the title. The music track was all recorded, the lyrics were mostly written, but they didn't have a title. He wanted something catchy and simple, a goofy word like "Sloopy". He walked out onto the balcony of his New York hotel room and looked out at the night time New York skyline. A short way down was the Mutual of New York sign, which kept flashing the neon initials "M.O.N.Y. - M.O.N.Y. - M.O.N.Y." over and over. A number of seconds later, it sank in, and Tommy had his song title.

Tommy was born in Dayton, Ohio in 1947. While a youngster, his family moved up to Niles, Michigan. At the age of 12 he had his first band, 'The Echoes'. A couple of name changes later, and the band was re-named "The Shondells". I asked him if he got that name from singer Troy Shondell, and he said no – he just wanted a name that was similar to "Shirelles" or "Vandellas".....just something with an "ell" sound.
During the 1950s and early-mid 1960s, Tommy and his parents lived in the Niles house seen below. It was a pretty nice house near the St. Joseph River. The structure itself was originally a boarding house built in 1847 for employees of the French Paper Mill. Referred to as the Historic Parkway House, it stands in pretty good shape for being 175 years old.
The Michigan Home of the Man Who Gave Us "Mony Mony"
MORE STUFF:
Inside Motown's Legendary Recording Studio
Pictures taken inside were once taboo; but now you can take a look!
Aretha Franklin's Childhood Michigan Home
Where Eminem Lived in Michigan