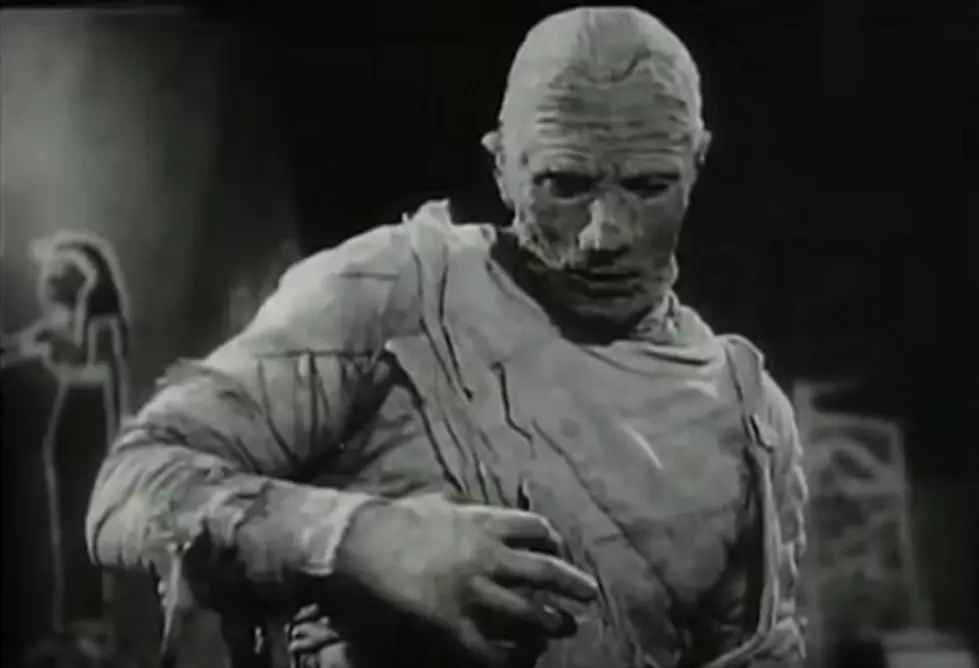 Man Who Played "The Mummy" in 1940 is Buried in Michigan
Screenshot courtesy of Movieclips Classic Trailers, youtube
It's always cool to learn some fun, little-known Michigan trivia.
Well, I've got one for ya.
One of your favorite Classic Movie Monsters was portrayed in the 1940's by a man who grew up in Michigan and was buried here. The monster is "The Mummy" and the actor was Tom Tyler. He played Kharis the mummy in the 1940 Universal horror flick, "The Mummy's Hand" (watch the trailer below!). Yeah, Boris Karloff and Lon Chaney Jr. played the mummy too, but Tom Tyler was the first actor to portray the mummy after Karloff.
Tom was born Vincent Markowski in Port Henry, New York. His family moved to Hamtramck, Michigan, in 1913 when he was only ten years old. There, he was raised on Mitchell Street, between Holbrook Avenue and Evaline Street (see photos below for photos of his neighborhood).

When he turned 21, he made his way to California, becoming a prop man and an extra in a number of films, beginning with "Three Weeks" in 1924. By 1925, he began his career as a western/cowboy star. Along with his portrayal of "the mummy", he played other pop culture figures, such as 'The Phantom' and 'Captain Marvel' (see trailer below!).
In 1943 he was diagnosed with rheumatoid arthritis, which squelched his western career...it was too painful and difficult to draw guns from the holsters. He went from star to supporting actor in films, and appeared on many TV shows, beginning in 1950.
As his rheumatoid arthritis got more and more severe, he moved back to Hamtramck and lived his remaining years with his sister. He passed away in 1954 at the all-too-young age of 50.
If you were ever entertained by this man - whether it was as "the mummy", or "Captain Marvel", or in a western - it wouldn't be a bad idea to pay respects. Mr. Tyler was buried in Mount Olivet Cemetery in Detroit.
TOM TYLER
MORE MICHIGAN CELEBRITIES:
The Life of Verne Troyer
Where Eminem Lived in Michigan
Aretha Franklin's Childhood Michigan Home
Al Kaline
Ernie Harwell
10 Spooky Movies With Michigan Ties
Celebs Share Their Personal Paranormal Stories