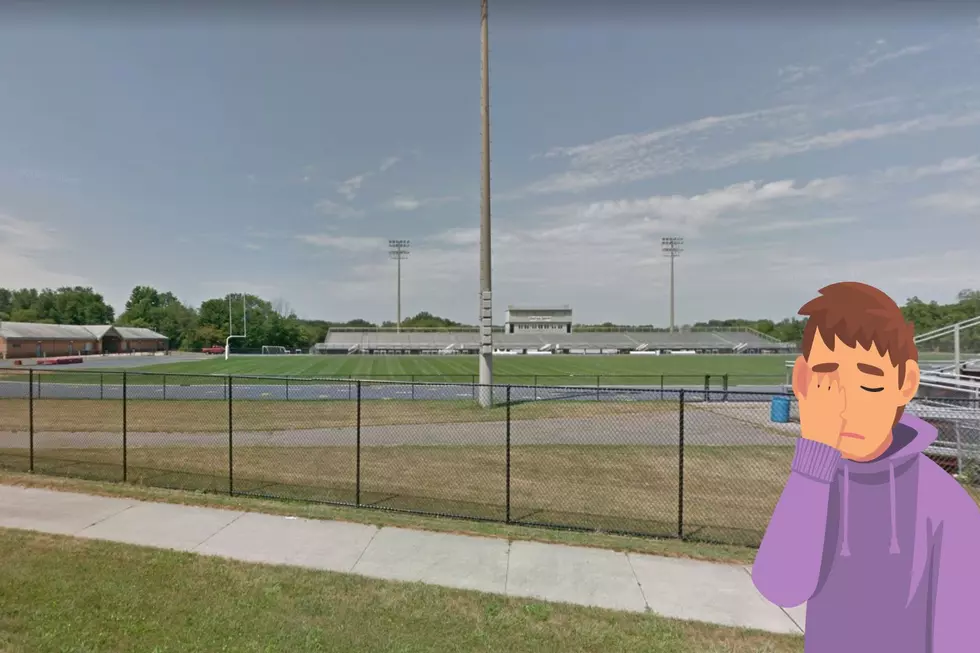 Thoughts On Okemos HS Ending Its Football Season Early
Google Streetview / Canva Pro
I have covered high school sports in the Lansing area for nearly 20 years now.  And I've seen quite a few things that have made me happy, mad, excited, relieved, and disappointed.
Well, what we have going on now with Okemos football is probably among the most disappointing this that I have seen in the years I've been in the media.

As you've probably heard by now, the Okemos school district decided on Tuesday evening to cancel the rest of the varsity football season due to injuries leading to low roster numbers.  The Wolves are 0-5 and riding a 28-game losing streak as of now after losing last Friday to Waverly 41-6.
There's a lot of people that I feel sad for, but I feel really bad for first-year head coach Efe Scott-Emoukpour.  This is his first head coaching job at any level and he now has to deal with a school district canceling the rest of the season.  Brutal.
I feel bad for the seniors on the Okemos roster.  Now, they are unable to finish their senior football season and go through the Senior night festivities with their parents and families.  And I have learned that seniors and not allowed to play on the junior varsity team, which will finish their season starting tomorrow against Holland.  That's just awful for the seniors.  They don't get that back.....ever.
Erik "Doc" Love and I broadcasted Okemos' season-opening game at Mason back in August.  And the first thing that I noticed was, "God, these guys are small."
They also had trouble having the right 11 guys on the field for a play, and getting them lined up properly.
They also had a number of kids get hurt during the Mason game and I was worried about the rest of their season for them.  And I had questions for them:
Would they ever score?  (They did score a TD last week against Waverly)
Will they have enough players to finish the season?  (Obviously, not now)
And...If they do call off the season, what is the future of Okemos football?
Well, that's up in the air now.  Hopefully, they'll have enough kids come out so they can have a varsity team next season, so this would be a one-year deal.  It would suck if this lasted into next year.
But it is sad that one of the most prominent schools in the area has to cancel the rest of its season due to injuries leading to low roster numbers.  Just sad.
Lansing-Area Top 10 H.S. Football Teams (After Week 5)