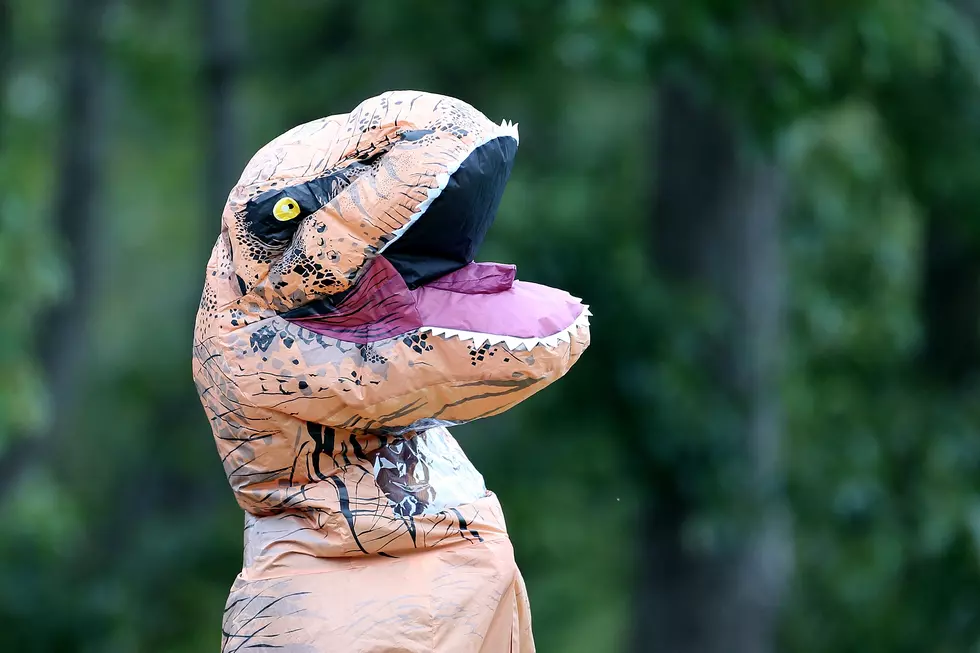 The Maid of Honor Wore What?
Getty Images -Dianne Manson
Every bride wants her wedding day to be perfect. You spend months planning for everything like beautiful flowers, the perfect meal, and you even let your Bridesmaids choose what they are going to wear.
There are some occasions when someone will try and steal some of the attention away from the bride. I have even heard that at one wedding a guest wore a wedding gown. Seriously!
The website Bored Panda had a story of a wedding that had tears of laughter not tears of frustration. Deanna Adams, the blushing Bride, wanted the girlfriends in her wedding to feel comfortable and pretty so she told them to choose what they wanted to wear. Her sister, Christina was chosen as the Maid of Honor and for her outfit, she choose a T-Rex costume. Her entrance at the wedding had everyone in hysterics. Yes, even the Bride.
In a post, the prankster sister said "When you're maid of honor and told you can wear anything you choose...I regret nothing." This is a girl I would love to hang with.