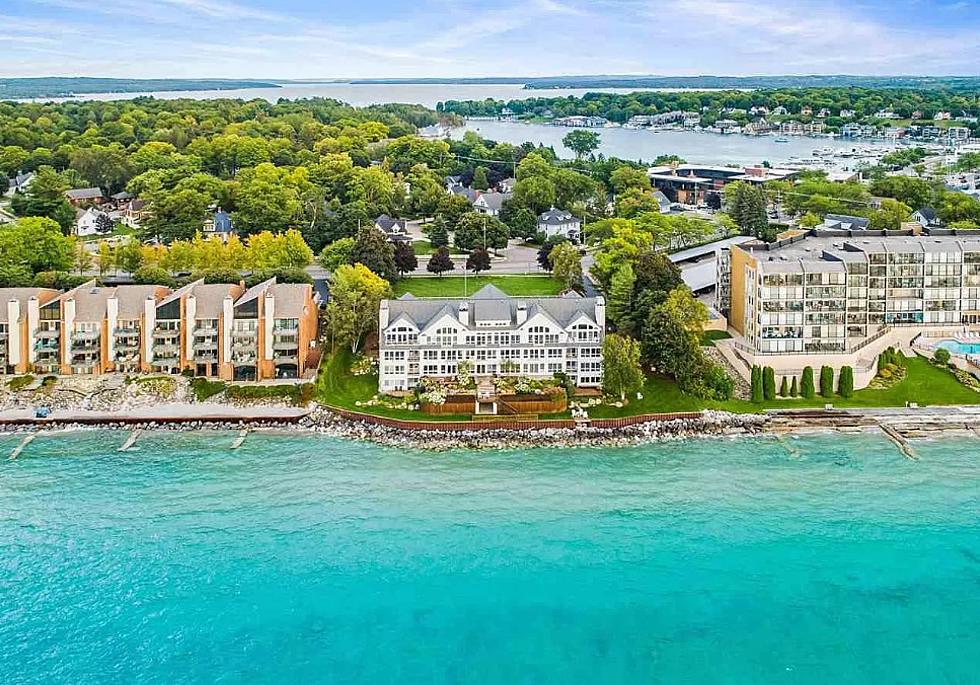 Take A Look Into This Condo With A Waterfront View In Northern Michigan
Berkshire Hathaway via Zillow
You can't beat waterfront anything and don't even test me on this one.

Michigan is home to tones of waterfront homes, apartments, and even condos.
Have you had the chance to actually take a look inside a condo that sits lakeside here in Michigan? If you haven't we have the opportunity to do so, take a look here.
Northern Michigan Condo On The Lake
Located in Charlevoix, Michigan, this Michigan condo will probably cost you a good $3,740 a month. It's not going to be a cheap expensive if that is what you were hoping for.
This Michigan Condo Is More Affordable Than Others 
While it's still a few thousand dollars to live inside this condo, you're not going to find better. When you think about it, something that is on the lake in Northern Michigan, it tends to increase the property value.
If you're ready, take a look below and see if this could be the next stop on your next big life journey.
LOOK: You Could Live In This Michigan Waterfront Condo
Ever want to own a condo up north? This Charlevoix condo is the one for you. Take a look below.
If You're Looking At Condo's Retirement May Not Be Far Off
Let's be honest, you may be thinking of winding down, and not ready to leave Michigan. Check out the best places where you can retire here in Michigan.
Here Are The Best Cities To Retire In Michigan - Ranked
There is a list out there, compiled to help people in Michigan figure out the best places they'd like to retire to. We of course took that into consideration, but we added our own spin to it as well, adding in a few of the best locations you can live, here in the state of Michigan.
The Time Michigan Almost Experienced A Nuclear Disaster
Michigan is home to very few nuclear power plants, but did you know, that one of the ones that we did have almost had a meltdown back in the 1960s?