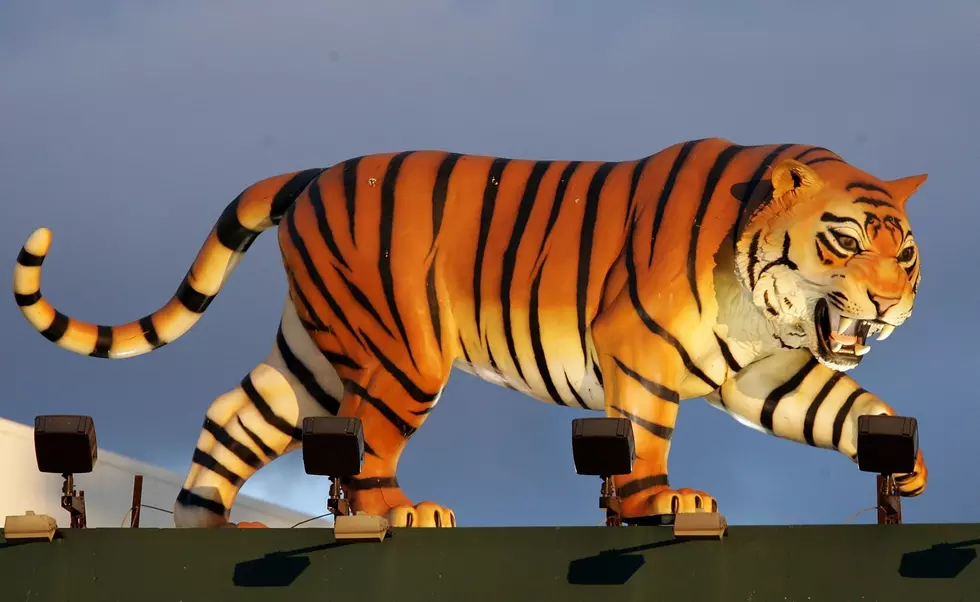 So Al Avila Got Fired. OK, What's Next For The Tigers?
Getty Images
In a move that was long overdue in the eyes of many, Detroit Tigers owner/CEO Chris Ilitch fired team vice-president and general manager Al Avila on Wednesday afternoon.
After a better-than expected 2021 season where the team went 77-85, the Tigers have imploded with a 43-69 record (as of the morning of August 11th) in 2022.
There's lots of reasons why it's happened.  And it's been talked about all season long.  Injuries, veteran players stinking out the joint, bad free agent signings, young players not playing up to capabilities, and poor in-game managing (especially with the pitching staff).

Ok, so Avila has been fired.  And social media exploded with just about everybody saying "Hallelujah!!!".  Well, I won't go that far.  But his dismissal was well deserved.
Beanie pretty much nails it with his article today.  Owner Chris Ilitch is ultimately responsible for this mess.  But he deflected blame in a weird press conference announcing the Avila firing.
So I'll take a different tack.  Now that Avila's gone, what's next?  Who can or will take over this mess of a franchise?  I have a few thoughts.
DON'T HIRE ANYBODY UNTIL AFTER THE SEASON
With only 50 games left in the season, it is pointless to hire a full-time GM now.  Just let assistant GM Sam Menzin run the team day-to day until this disaster of a season is over.
DON'T HIRE AN ANALYTICS NERD TO RUN THINGS
The Tigers will probably do this anyway.  But analytics, especially with the pitching staff, has contributed to most of the injuries this season.  The babying of the staff by manager A.J. Hinch is one of the reasons that Avila was fired.  Hinch has done a bad job of managing this team for this reason, and he should be fired too.
But he won't because Hinch has snowed everybody in Detroit, IMO.  People think he's really good.  I don't buy it.  I think he's a fraud.  And now there's talk that Ilitch will consult with him on a new GM.  Yikes!!!!
CALL THEO EPSTEIN
The former Red Sox and Cubs executive is now working for Major League Baseball.  But with his track record, Chris Ilitch should make a phone call to see if Epstein is interested in turning around another moribund franchise.
He's the guy that broke the Curse of the Bambino.  And then he broke the Curse of the Goat.  Epstein is the first guy I'd call.  The least that Ilitch can do is call him to see if wants to do it.  If Theo doesn't, then you move on to Plan B.
OVERALL
This season has been a failure and has been well documented.  Ilitch needs to get the next hire right, otherwise the rest of this decade will be like the 1970's after Billy Martin was fired, but before Alan Trammell and Lou Whitaker arrived.  Or even worse, from 1994 until the renaissance of 2006.  This is the most important hire of Chris Ilitch's tenure as owner of the Tigers.  And it has to be correct, for a change.
5 Infuriating And Embarrassing Things Detroit Tigers Owner Chris Ilitch Said At The Al Avila Firing Press Conference
Detroit Tigers owner Chris Ilitch held a press conference minutes after announcing he had fired Al Avila as the club's general manager. Ilitch, who has been criticized as an aloof MLB owner with little to no real interest or passion concerning the Tigers, spent about 20 minutes answering questions from reporters.
His responses ranged from oblivious, to evasive, to outright apathetic. Here are the five worst things he said.