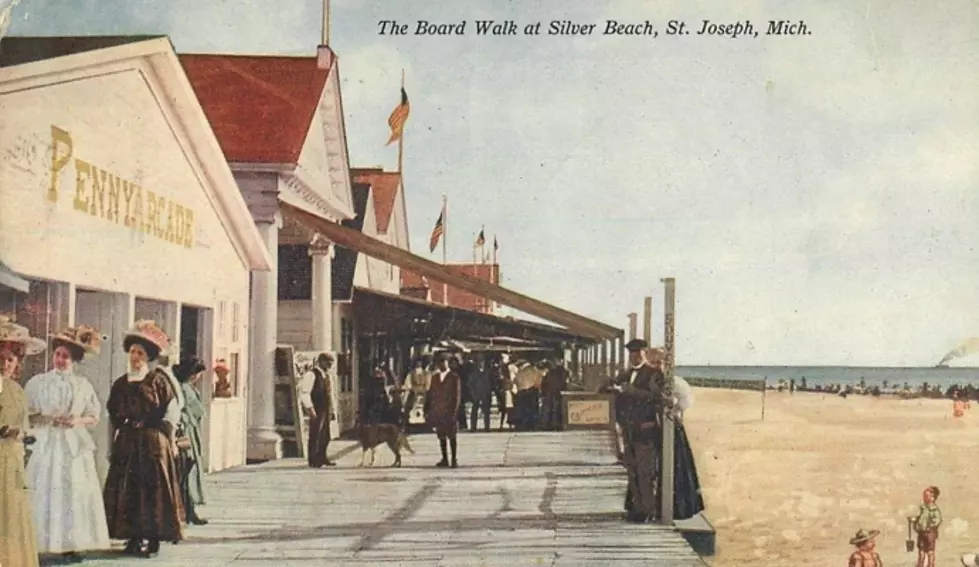 St. Joseph's Silver Beach Amusement Park: 1891-1971
worthpoint.com
Silver Beach Amusement Park was set alongside Lake Michigan in the southwestern Michigan town of St/ Joseph. It had a good 80-year run, operating from 1891 - 1971.
It was an awesome place to take the family...or a date. There were amusement rides (roller coaster, ferris wheel, bumper cars, carousel and others), carnival food, sideshow attractions (games), penny arcade, picnic area, swimming beach and more.
The Silver Beach Amusement Park was created by two St. Joseph boat builders, who figured they could make more money with a boardwalk attraction: food and games along the coastline. From there it grew, with the addition of carnival rides.

By the 1920's, admission was just two bucks and a whole family could stay there all day riding, eating, playing games, and swimming. The final addition came in 1927 with the Shadowland Ballroom.
With the advent of pinball and other, newer outside interests, clientele slowed way down...enough so the park closed up shop in 1971. Silver Beach is still a popular place to go for a swim or a bite, or just to walk through.
Take a trip to Silver Beach and take a walk-through and try to remember what it once offered to Michiganders. I was there just a few days ago myself.
.....and the carousel is still there.
SILVER BEACH, THEN-AND-NOW
MORE STUFF:
MORE: Take a Look at These Abandoned Amusement Park Rides
25 Michigan Attractions
25 Michigan Roadside Oddities