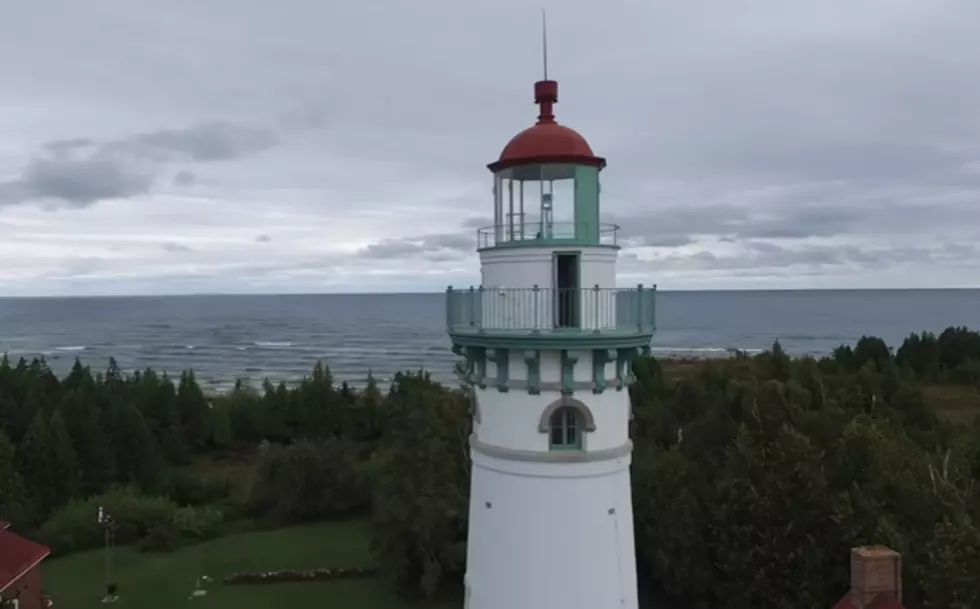 HAUNTED MICHIGAN: The Seul Choix Lighthouse
Screenshot courtesy of Uwe Meier, youtube
Michigan has a nice handful of lighthouses, most of 'em deemed haunted...and this is just one of 'em. The Seul Choix Lighthouse (pronounced "siss-shwah," French for "only choice') is located east of Manistique and southeast of the town of Gulliver, off 431 at the Seul Choix Bay.
The lighthouse was erected as a refuge for sailors in 1892 to prevent ships from going aground or wrecking, since the waters there are extremely dangerous.....even so, there have been at least a dozen shipwrecks and approximately 500 deaths in the area.
Between 1902 and 1910 Joseph Willie Townsend was the lighthouse keeper who lived in the the upstairs bedroom with his wife. A lover of cigars, Joseph's wife got sick of the cigar stench and told him NOT to smoke anymore stogies inside the lighthouse. This tale now makes sense, as paranormal investigators and visitors have reported smelling cigar smoke...believed to acknowledge the presence of Mr. Townsend.
Once Mr. Townsend, died, some curious individuals got inside and went into the basement, where they found pieces of an old broken-up kitchen table. Once they re-assembled the table, some paranormal activity began. The table chairs kept getting re-arranged on their own and silverware was set on the table in a specific pattern; forks with tines face down, the way Mr. Townsend preferred them.
In the following years, one of the later lighthouse owners wanted an alarm installed. A man from an alarm company came out to the lighthouse, did an inspection and took measurements; while sitting in his vehicle writing up an estimate, he happened to glance up and saw the figure of a man staring down at him from the upstairs window. Since the alarm guy came alone, he knew there was no one else in the lighthouse and decided then & there never to go back.
It is now one of Michigan's historic landmarks and has been featured on several "Most Haunted" TV programs. Tours are available and I suggest if you're looking for a thrill, get yourself up there and pay a visit to old Joseph Willie Townsend...
Located at 672 North West Gulliver Lake Road.
Call to reserve your own tour at 906-283-3183...
Read more about this favorite Haunted Michigan landmark by CLICKING HERE or CLICKING HERE.
Wanna read more 'Haunted Michigan' locations? Click here!
Enter your number to get our free mobile app