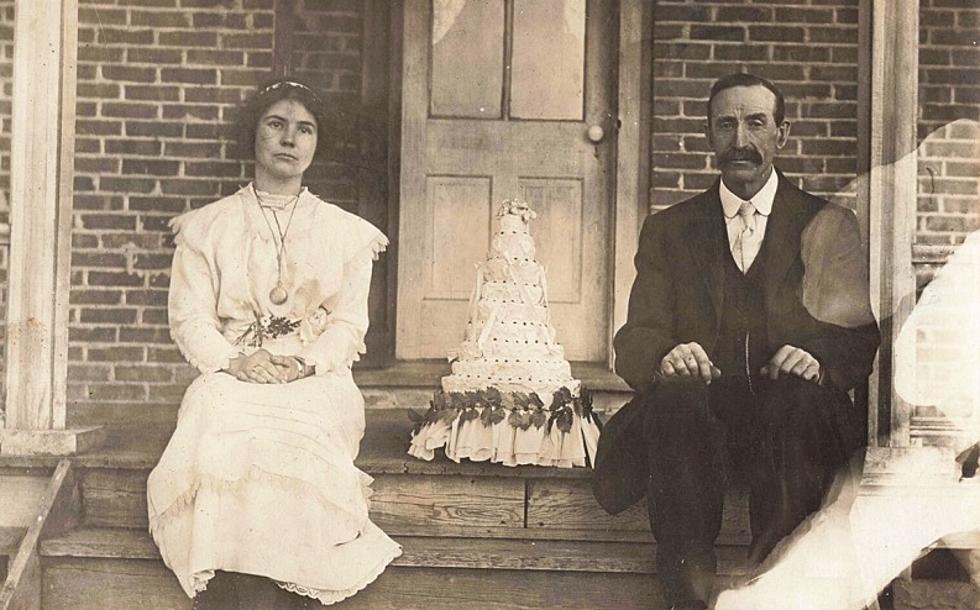 Six Easy Ways to Completely Wreck Your Michigan Wedding
available @ worthpoint.com
How many ways can you think of to a ruin a wedding? Yours, a family member's, friend's...or even one you crashed. It's easy if you intentionally set out to ruin a wedding...but sometimes when you are in the planning stage of your own wedding, it's the planning – or lack of – that can ruin it. Enjoy the VU Photography gives us some examples of bad ideas:
Ruination #1: DON'T HAVE A TIMELINE
No, no, you do need a timeline. It will keep you on track as well as the ones in your wedding party. Plan the time to have your hair done, get dressed, arrive, have an arrival time for the photographer and caterer, etc. The day will be less stressful for you and will guarantee happy guests.
Ruination #2: NO BACKUP PLAN FOR BAD WEATHER
Outdoor weddings are fine...but Michigan weather is fickle. The weather guy could say three weeks of cloudless sunny skies and still a thunderstorm could pop up. If you're going to be outside, have a tent standing by just in case. The tent can be put up intentionally as the reception area, but it also makes good cover if/when it rains. Also, make sure you and the guests will be facing away from the sun...blinding sun ain't no fun either.
Ruination #3: OPTIONAL WEDDING REHEARSAL
What? Are you kidding me? Of course you need a rehearsal! Otherwise your actual ceremony will look like it was coordinated by The Three Stooges or Jerry Lewis. The entire wedding party – bridesmaids and ushers and parents – need to know what's going on rather than keep asking "what do we do next?" How irritating is that?
Ruination #4: PARTY THE ENTIRE NIGHT BEFORE THE WEDDING DAY
Are you nuts? Certifiably crazy? Who the heck would booze it up and stay awake all night before the wedding? That's insane. Some wedding parties have done that and paid the price the following day. Hangovers, no sleep, arriving late, walking around like zombies, grouchy, irritable...there's probably no better way to ruin a Michigan wedding than to stay up all night before the ceremony, no matter how well-planned the wedding is.
Ruination #5: USE PINTEREST EXCLUSIVELY
Don't go to Pinterest to see what others are doing for their weddings. You might be able to get some good ideas, but there are way too many of them and you can't do them all...no matter how hard you want to. According to Enjoy the VU Photography, "While Pinterest is an incredibly helpful tool when planning your wedding, keep in mind that you're pinning ideas from 50 different weddings, not 50 ideas from one wedding."
Ruination #6: WEDDING PLANNER
Forget an expensive wedding planner. Who wants to pay all that dough for a planner? Just make a random person the wedding day coordinator. Take the load off yourself and put it somebody else...you'll be too busy to worry about little details.
(Take it from – and thank you to – Enjoy the VU Photography for the info & insight...!)
Now take a look below at a photo gallery of some old Michigan weddings, brides and grooms, some going back over 100 years!
Michigan Wedding Photos: 1800s-1950s
MORE STUFF:
Vintage Michigan Lover's Lanes & Couples
Lover's Leap, Mackinac Island
Michigan Parties