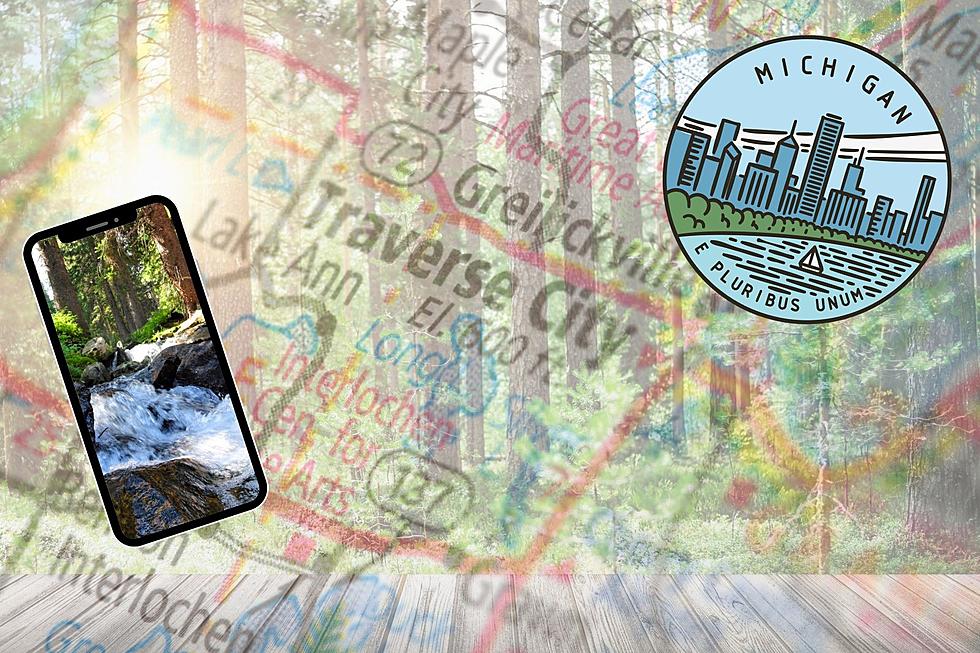 Preserving Camp Memories: Michigan's Timbers Recreation Area
Canva
There is something special, something almost magical, about your memories of Michigan Camp Summers. The wonderful aromatic combination of burnt hot dogs, campfire smoke, and pine needles cues vivid replays of your youth in your mind's eye. Many camps that hosted Mitten State pre-teens and teens no longer exist in the form they once did. One, that hosted thousands of Girl Scouts from across the United States over its decades-long history, will be preserved thanks to its alumni, a township, a conservancy, community supporters, and one of the property's former owners.
Traverse City's Timbers Recreation Area Has a Hosted Mogels and Scouts
If the Timbers Recreation Area's trees could talk, chances are they could spill some pretty historical tea. Prior to 1919, the land was the Timbers Resort on Long Lake, until it was purchased by J. Odgen Armour, of Armour Meat Packing. Armour would die in 1926 and the Armour Estate would sell the 360-acre property to the Gerald Oleson Family in 1946. It was then that a young Don and Jerry Oleson, Gerald's sons, fell in love with the property. Don even recalls having a horse there and being thrown off at least 3 times.
Maybe it was watching his own kids grow up on this beautiful land that inspired the eldest Oleson to sell 265 acres to the Fair Winds Council of the Girl Scouts of America in 1961. For the next nearly 50 years the property would play host to young ladies looking to experience adventure-based programming, make lifelong friendships, and grow into strong leaders. Many camp alumni still gather at the Timbers Recreation Area for reunions or just to walk the trails and reminisce about the summers they spent there.
Ownership was eventually transferred to the Girl Scouts of Southeastern Michigan, who continued to operate the camp until 2010 when they decided it was time to sell. Before putting it on the open market and in hopes of preserving the land, the organization asked Grand Traverse Regional Land Conservancy if they were interested in purchasing it.
After several failed attempts to make ends meet, the Conservancy eventually joined with Long Lake Township and was able to come to terms with the Girl Scouts. However, the Scouts needed to unload the property and wouldn't budge from their deadline so the purchasing entities could gather the $3 million asking price. The deal was nearly destroyed until a man, who had been thrown off a horse on those very same grounds, stepped up to the plate to save the day.
The Oleson Family, Don and Jerry, purchased the property a second time, giving the Long Lake Township the time it needed to raise the capital. The Olesons are lauded for their generosity and desire to ensure that future generations of Michiganders are able to enjoy the splendour this piece of land offers. There is a lot of red tape cutting that went into this purchase and its eventual designation under the Grand Traverse Regional Land Conservancy umbrella while being owned by the Long Lake Township.
Some of the buildings campers remember still stand, others don't. The buildings that are owned by Long Lake fall under the city's purvey, though according to documents they were purchased by a private buyer.
Some of the original buildings remain, others have been torn down. What remains are 4.4 miles of accessible trails, 250 acres to explore, 3 bodies of water, and a rich tapestry of new and old memories waiting to be made and explored.
Campers, Campgrounds, Camps, and Camping in Michigan
Five Things You Need To Get Before Your Next Camping Trip
These five things will make your camping life easier and more enjoyable.