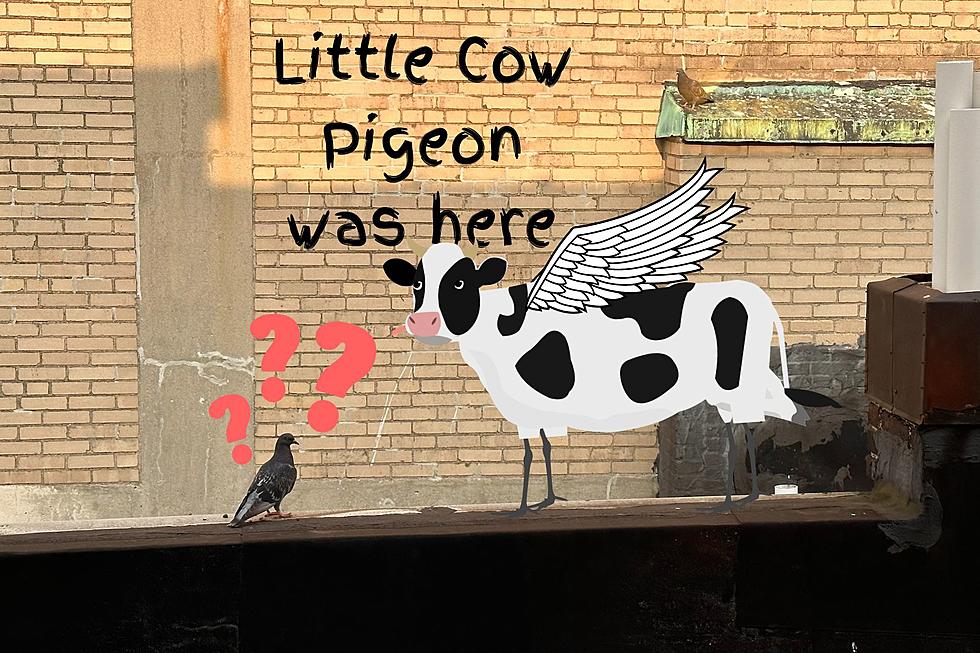 Huh! Little Cow Pigeons Exist and One's Been Spotted in Michigan
Scott Clow / Canva
It's not often that the site of a pigeon would make you instantly reach for your phone to capture the moment, but it happened to me. I came across what I assumed was a bird that had somehow been splattered with black paint on its otherwise white frame.
This pigeon was seen in Jackson, Michigan, adjacent to the Jackson County Tower Building. Pigeons in Jackson aren't as plentiful as they used to be, thanks to the peregrine falcons that nest at the top of the county seat. This is why seeing a bird like this, which stands out like a sour thumb in a metro environment, made me immediately wonder how long this unique bird has to get out of Dodge before it's spotted by circling raptors.
Normally the pigeons I see in Jackson have the typical 'Urban Camo' print you're used to seeing:
In a city setting, this pattern helps them to blend in and not announce their presence to overhead predators. But the Little Cow Pigeon doesn't care. It defies its surroundings, take a look for yourself:
Turns out these two birds are the same species, Rock Pigeons. There are several different pigmentation possibilities embedded in their DNA, but the Little Rock Pigeon's coloring is actually a defect, as described by the University of Portland's Dr. Michael Murphy in an interview with the Pacific Sentinel:
...the white that you see there is actually the result of the failure of pigment cells to be put down in the skin. So this guy, on top of all of that chromosomal stuff and different copies of genes—boom—a failure to develop properly. It didn't get the pigment cells laid down where it should've been.
The University of Portland is home to many of these genetic failures, so many that they even have their own Instagram page. It's easy to see the attraction, they are kinda cute even if they are cute for sky rats.
If you're looking to try and spot one of these unique pigeons, they are most often found in city centers in the Northern United States.
Is it just me, or do you want to put a bow tie on one of these too?
Most Deadly/Dangerous Animals In Michigan
If you see any of these animals... best to just walk away.
40 Plus Things to do in Downtown Jackson, Michigan
Downtown Jackson, Michigan has become a destination for entertainment, dining, and shopping.