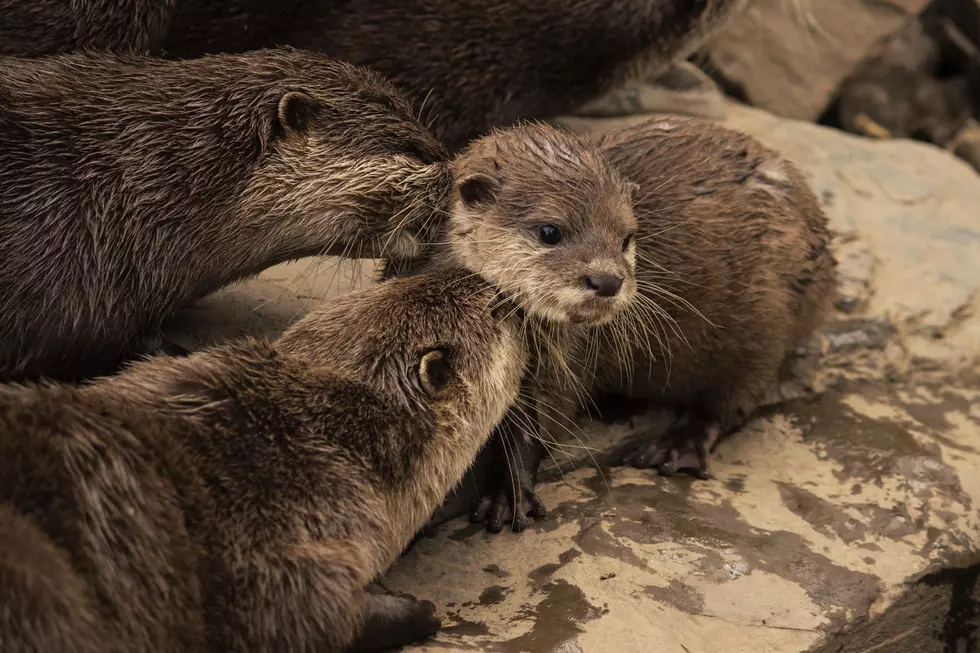 Potter Park Zoo in Lansing, Michigan Welcomes Otter Pups
Rebecca Campbell via Unsplash
Does your heart flutter a little when you hear about baby animals? Cause mine does. They're just so sweet and innocent.
The Potter Park Zoo welcomed a set of triplet otter pups at the beginning of this month, February 3. It's almost been a year since Nkeke's last litter was born, making this the third litter of pups for her and father, Miles.
Potter Park's Zoo otter keeper, Carolyn Schulte says they've been able to monitor the pups closely thanks to their relationship with mom.
Nkeke is an experienced mom and thanks to her excellent relationship with the keepers we have been able to monitor the pup's growth closely to ensure they each grow at a healthy rate.

Even though the zoo is able to monitor the pups closely, Potter Park Zoo Director of Animal Health Dr. Ronan Eustace says that triplets can be difficult for a mother to raise.
With triplets there are more demands on the mother and we're cautiously hopeful that she will be able to raise all three without veterinary intervention.
A few days after birth, a quick exam was done to track each pups weight and to check for abnormalities. Although it's still too early to determine gender, Dr. Eustace believes two are female and one is male. The pups are currently nursing regularly and will be monitored closely for the next couple of months.
Did you know that otter pups are born with all of their fur? Their eyes stay closed till around five weeks of age and around six weeks they're more active and start their swimming lessons!
You can stay up to date on the new otter family by following Potter Park Zoo's social media and be a part of their naming contest!
SEE MORE: Potter Park Zoo, Then and Now
MORE: Unique Pets You Can Legally Own In Michigan