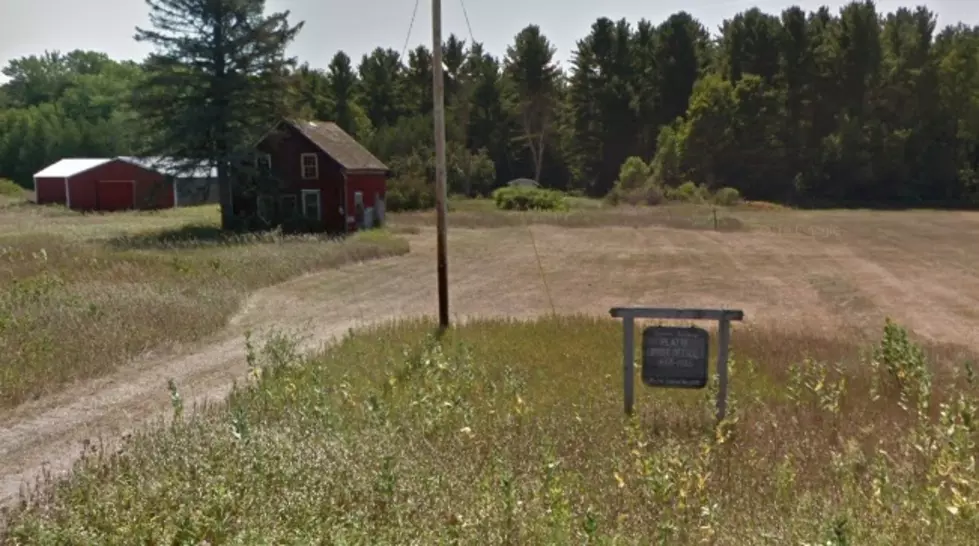 A Post Office & School are the Only Proof of the 1864 Town of Platte, Michigan
Google Maps
This was a tough one to find. Many atlases and maps don't even list it.
The community that was once Platte is located in the upper left corner of Benzie County in Platte Township. The township had been organized and settled in 1864, and a schoolhouse and post office were erected in this area in 1868. There is plenty of information on the township of Platte but hardly any about the actual community of the same name.
Platte was also a logging area, and with it came a few other structures: blacksmith, homes, schoolhouse, wagon shop, and possibly a few other shops. It was also a stagecoach stop for travelers to and from Frankfort & Glen Arbor that was opened around 1866.
The unincorporated community of Platte is not to be confused with Platte River or Platte Lake.
The only things that remain – that prove a community named 'Platte' even existed – are the old 1868 post office, schoolhouse, and cemetery, as you'll see in the photo gallery below.
PHOTOS OF PLATTE
MORE MICHIGAN GHOST TOWNS:
Belvidere, Underwater Ghost Town
Inside the Buildings of the Ghost Town of Watson
13 Michigan Ghost Towns You Should Visit This Year
A Michigan 'Ghost Town' tour is great any time of year. Here are 13 to get you started!