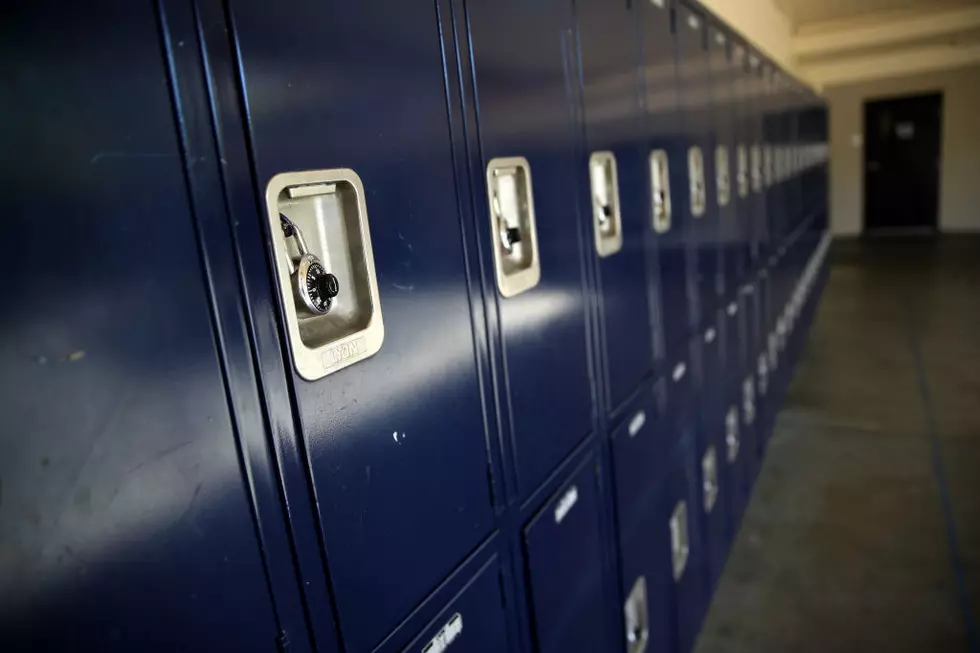 Photos: Schools Reopening In Georgia & It's Not A Good Look
Getty Images
If you're a parent, I can't imagine what's going on in your head right now.
In the middle of a pandemic you're worried about so much.
Some have work and unemployment issues. Some are working from home. And if you're working from home, how long have you been doing it? Are you ready to head back to the job? Can you do it? Especially if the kids aren't back in school.
And then there's that. Will the kids be headed back to school. If yes, then when and how? Will it be safe? Are you sending them or not? And if not, what's the plan? Because that could impact you and your work schedule.

Enter your number to get our free mobile app
In Georgia, the kids went back to school on Monday.
And let's just say, things don't look good from the start.
Suppose you go to take your kid to school and you see this on the front door.
That's not incredibly reassuring is it?
And then there was this photo that has got the internet talking.
Superintendent Brian Otott is trying to downplay the situation to concerned parents, telling them the hallway was only packed for "just a brief period" while students went to their next class.
In a note to parents sent Tuesday evening, Otott admits the optics don't look good, and says the school district will make adjustments as the year progresses. He says there's "no practical way" to enforce a face covering mandate at the high school, and students and staff are simply being strongly encouraged to wear masks. (TMZ)
As noted above, "masks are not mandated for students – they are strongly encouraged and recommended".
That's in some counties in the state. But in Atlanta, they just postponed their start date and are requiring face coverings.
"Face coverings are required for all students and staff except while eating, drinking and exercising, with limited exceptions for students or staff who have medical reasons for not being able to wear a mask or face shield," a district document states. (AJC)
READ MORE: 50 resources to help you educate your kids at home