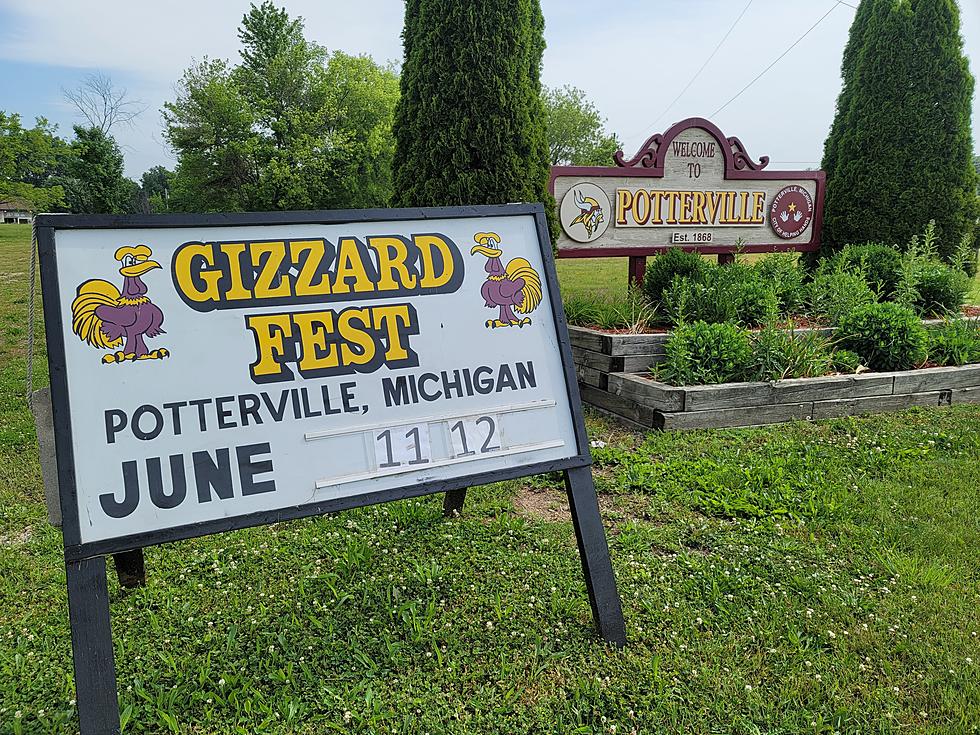 Greetings from Gizzard Fest 2021 in Potterville, Michigan [PHOTOS]
McConnell Adams TSM Lansing
The Return of Gizzard Fest In 2021
I have been back home in Michigan for almost 4 years now. And it's been about 4 years since the last Gizzard Fest. On more than one occasion I have been asked about chicken gizzards, Joe's Gizzard City, and Gizzard Fest. After letting folks I do indeed enjoy and get down with chicken gizzards, I regrettably let them know that sadly I have never been to the latter two.
It's always followed up with (immediately and quite loudly) YOU GOTTA GO!
Gizzard Fest In Potterville is Pure Michigan
Plans for this were made to attend the event on a Saturday morning to avoid the huge crowds.
That's how serious this was.
The trip from Lansing was relatively quick. We had arrived and pretty much followed the signs. And the crowds. Because Gizzard Fest is serious business and people were out early for this beloved local event.
The folks in Potterville were so nice, friendly, and inviting. They welcomed everyone to their hometown and festival with open arms and big smiles.
The car show was over at the high school and the first thing you got to see before you crossed the street to the entrance of the festival.
There was a carnival that I didn't get a chance to check out because there were so many vendors and things on the main strip that caught my attention.
And I had to make my way to the main attraction.
Well, yeah. After I met Crispy and got my picture taken.
And apparently Crispy's cousin.
There were a lot of chickens at this festival. Go figure. Including the one on this hat drinking beer. Potterville people are a blast.
This is what we came for.
And trust me, they DID NOT DISAPPOINT.
Peep the full gallery below. Find out more about Gizzard Fest HERE and on their socials HERE.
Gizzard Fest Potterville, Michigan 2021
40 Michigan Towns With Names Even Life-Long Michiganders Can't Pronounce
MORE TO EXPLORE: Michigan Restaurants Featured On The Food Network