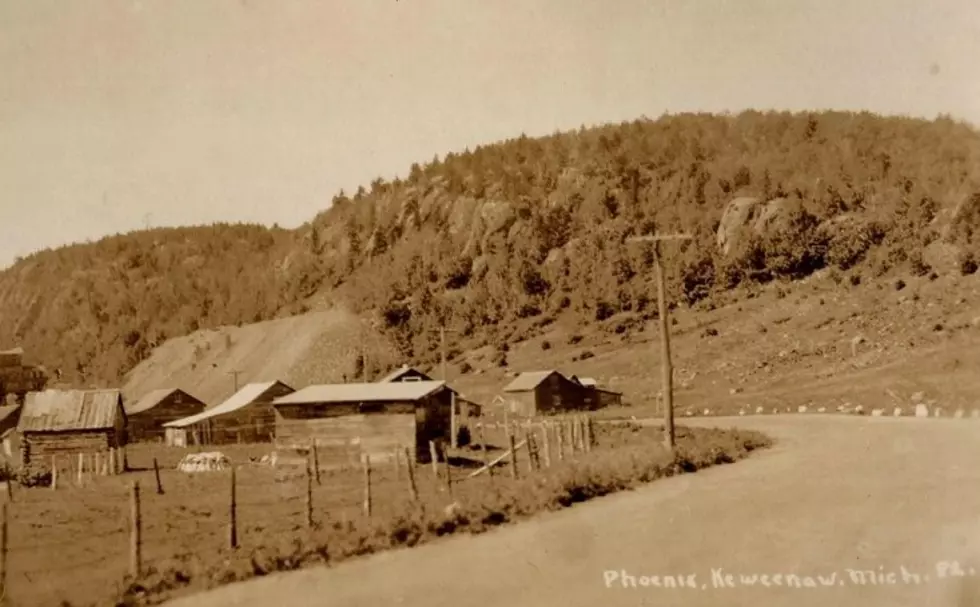 MICHIGAN GHOST TOWN: The Old Copper Town of Phoenix
available @ worthpoint.com
One of Michigan's Upper Peninsula ghost towns is the unincorporated community of Phoenix, located in the Keewenaw Peninsula at the corner of US-41 and M-26.
Phoenix was home to one of the Keewenaw's first copper mines, the "Phoenix Mine" owned by the Phoenix Copper Mining Company and in operation beginning in the mid-1800's.
With the mine closing in 1905, the copper biz dwindled in Phoenix. There are still some old buildings left standing with only one store still operating: the Phoenix (General) Store right at the junction. Also still standing is the Church of the Assumption and the Bammert Blacksmith Shop, both original 1800's structures, kept alive and able to visit thanks to the Keweenaw County Historical Society.

The Church of the Assumption was built in 1858, dismantled and rebuilt in 1899 and closed for good in 1957. These days it's an Historical Site and is occasionally used for weddings and funeral services.
There's a tavern and an inn about two miles down the road if you care for a bite or to stay over for a night. Phoenix is isolated within the Keewenaw Peninsula and is worth seeking out if you're interested in Michigan history!
PHOENIX PHOTOS
MORE: The Great Michigan Moose Transfer of 1985
UP NEXT: Michigan Waterfalls You Absolutely Have to Visit