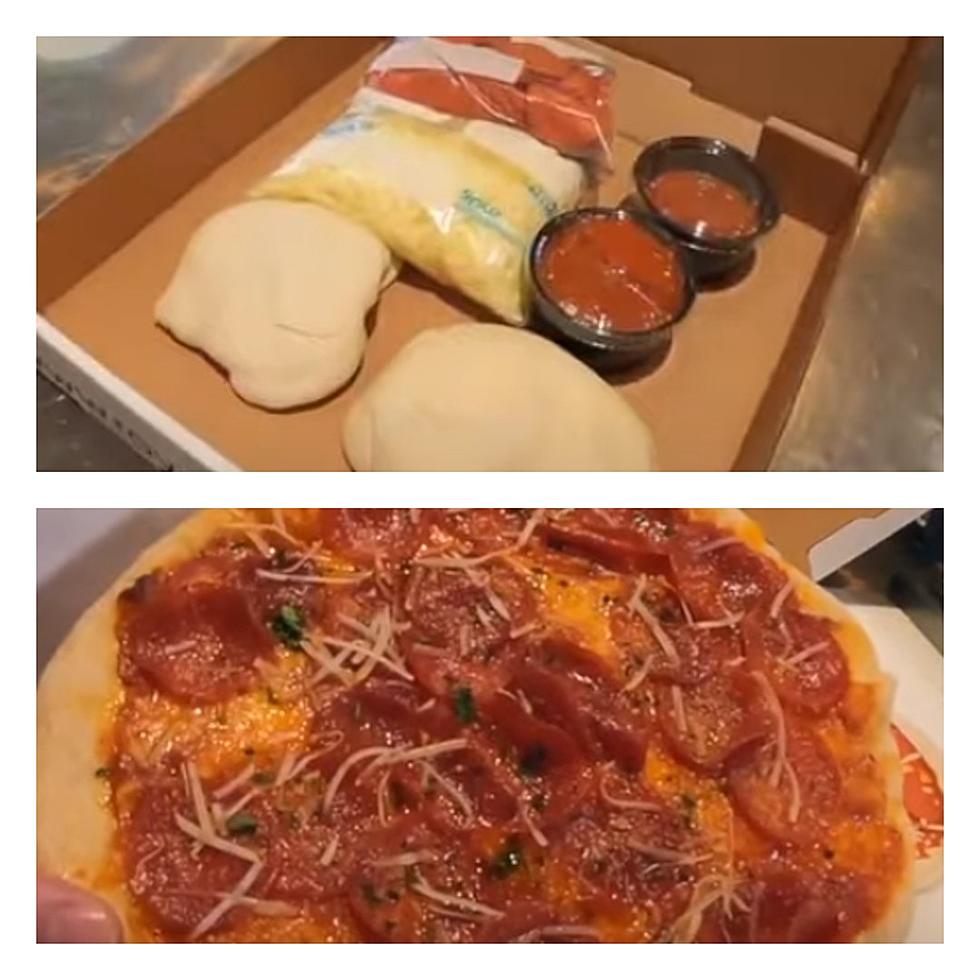 Oxford Strong Pizza Kits With A Purpose Available For A Short Time
WXYZ via YouTube
Our community and points beyond continue to show support for Oxford students and residents since the deadly shootings at Oxford High School occurred on November 30th.

From schools across Michigan dedicating the month of February as 'Oxford Strong Month' to fundraising in the names of students who tragically lost their lives. Many businesses and people have stepped up to help multiple causes, and it does make a difference. You too can make a difference.
Right now until Wednesday, February 10th at 4:00 PM you can order a Pizza with Purpose. Park 600 Pizza located inside of the Royal Park Hotel in Rochester is selling pizza kits to benefit the Tate Myre Memorial Endowed Scholarship Fund, founded by his family through the Community Foundation of Greater Rochester. Tate Myre, 16, Hana St. Juliana, 14, and Madisyn Baldwin, 17, were shot and killed on that tragic November day. The following day 17-year-old Justin Shilling also passed.
The Pizza Purpose kits are priced at $42 (Tate's football number) and include the following,
Two pizzas
One dozen chocolate chip cookies
The Eventbrite page to place orders includes the following information,
In honor of Oxford High School student Tate Myre #42, PARK 600's Pizza with Purpose Pop-Up is back just in time for Super Bowl Sunday! Tate's love & passion for the game now serves a greater purpose for helping others. A portion of proceeds from each kit purchased benefits The Tate Myre Memorial Scholarship Fund which provides graduating Oxford High School students with financial aid for college tuition.

Each pizza kit is $42 + tax – also in honor of Tate's football jersey #42. The kits include provisions for two pizzas (pizza dough, San Marzano tomato sauce, 50/50 cheese blend, and pepperoni) and a dozen house-made chocolate chip cookies.

Make your pizzas with cauliflower crust for just $4 more!

Additional options include beer and wine beverage add-ons.

Orders can be placed through 4:00 PM on February 10th. Pizza kits can be picked up on February 12th at the Hotel's South Gallery Entrance between 2:00 PM and 4:00 PM.
Orders can also be placed over the phone at (248) 453-8732. For more on this awesome cause, check out the video below.
This Oakland County Home Has Its own Indoor Basketball Court
Located in Bloomfield Hills, Michigan, this home is 11,000 square feet of awesomeness.
Lapeer's Most Expensive Home on the Market