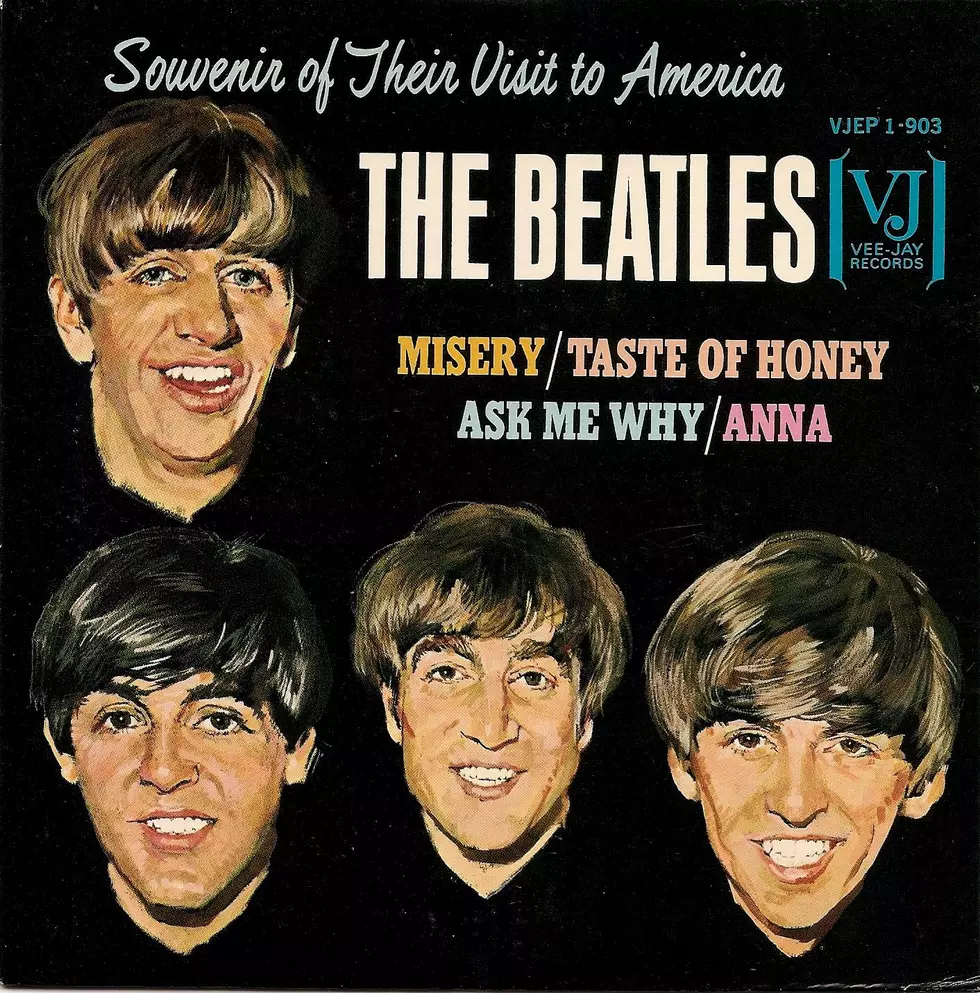 How the Town of Owosso, Michigan Helped the Beatles' U.S. Success
Courtesy of Veejay Records
Did you know that the Michigan town of Owosso is responsible for the very FIRST pressings of a Beatles record in America? That's right...in the entire COUNTRY! Not Detroit, as one may think…but Owosso. Yup…OWOSSO.
Owosso was home of the American Record Pressing Company, who cranked out millions of vinyl albums and 45's…including many early Motown hits and the very first American record release from the Beatles, "Please, Please Me."
See the photo gallery below for a dozen Beatle releases on the VeeJay label.
The original ARP building was located in downtown Owosso at 1011 E. Main Street; it has since been torn down and is now a parking lot for Walgreen's and O'Reilly's Auto Parts. Some Beatle aficionados may be familiar with an early pressing of "Please, Please Me" where the label mistakenly spelled the Beatles' name as "Beattles"……well, THIS was the plant that did that…and today it is a highly sought after, expensive collector's item.
ARP was moved to 1810 W. King Street, where it burned down in 1972, destroying everything…supposedly, if you go to that empty field nowadays, you can find pieces of old vinyl records scattered and buried among the weeds and bushes. 1810 W. King Street is currently an address that no longer exists, but was located somewhere in the block between Delaney Rd and Cleveland Avenue (does anyone from Owosso know the exact location? Let me know). It was at this second location where ARP cranked out the very first American release by the Beatles in 1963.
So I ask: did Owosso contribute to the Beatles' success here in America?
I would say...undoubtedly, a big YES.
To read much, much more about this fascinating Michigan/Beatles connection and history, CLICK HERE.
Another reason to be proud of our state! Put these locations on your Michigan roadtrip list!
MORE MICHIGAN MUSIC:
The Michigan Home of the Man Who Gave Us "Mony Mony"
Michigan's Rock 'n Roll Garage Bands, 1960s
More 60s Michigan Garage Bands