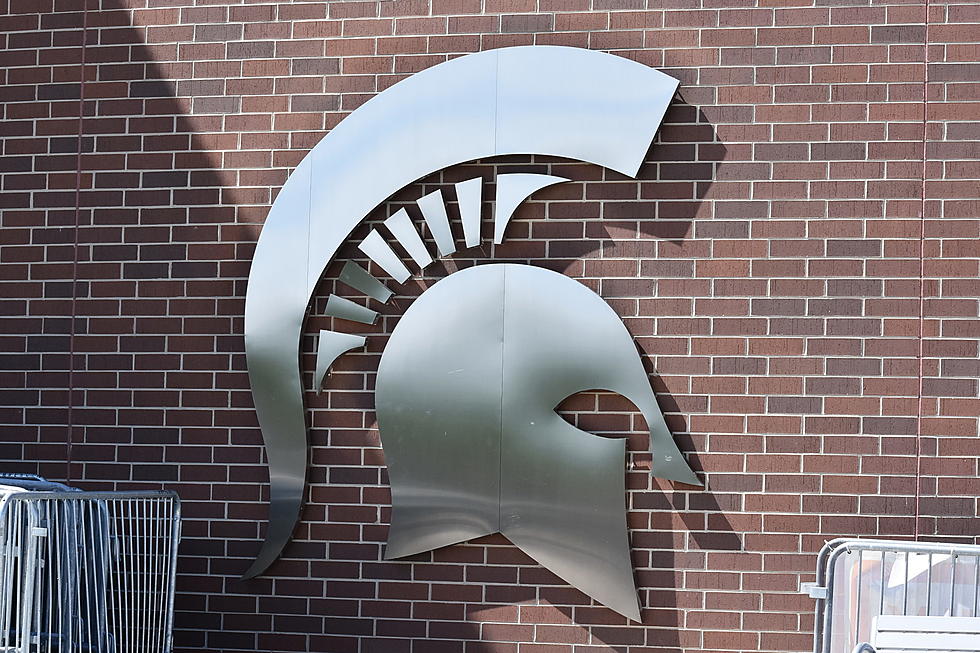 MSU Students No Longer Required To Wear Masks If Fully Vaccinated
McConnell Adams, Townsquare Media Lansing
Michigan State University made an update to their mask policy, after nearly a year now of having to wear a mask in and around the campus.
MSU President, Samuel L. Stanley released a message to the public and students, announcing an update on the mask mandate. Those who are fully vaccinated can be in indoor areas or campus property without a face mask.
"Effective tomorrow, June 9, fully vaccinated individuals (at least two weeks since your final dose of a COVID-19 vaccine) can enter indoor spaces on campus or property governed by MSU without a face mask, except when you are in a health care setting where patients may be present. This updated directive applies to all students, faculty, staff and guests." President Stanley said in the message.

President Stanley also encouraged staff and students to also get their COVID-19 vaccine in the release.
"In agreement with the state's orders, MSU will ask faculty, staff, students and guests — including contractors and vendors — to self-verify their vaccination status before coming to campus each day using the university's daily health screening form. The university also reserves the right to request further documentation of an individual's vaccination status if necessary. For employees, once you submit your form, your supervisor will be informed of your response to this question." President Stanley wrote in his release.
If you are not fully vaccinated (two full weeks after receiving a vaccine), you're still being asked to wear a mask on school grounds. MSU is also asking people who come on the campus, whether that be vendors, students, or staff to verify their COVID-19 vaccination status here. 
Filling out the form is not required, however, if you neglect to answer the form, you must continue to wear a mask.
The Most Annoying Roads to Drive On in Lansing and East Lansing
MORE: The Ten Most Beautiful Campgrounds in Michigan
MORE TO EXPLORE: Where to Find Secondhand Clothing In Lansing
LOOK: What are the odds that these 50 totally random events will happen to you?
Stacker
took the guesswork out of 50 random events to determine just how likely they are to actually happen. They sourced their information from government statistics, scientific articles, and other primary documents. Keep reading to find out why expectant parents shouldn't count on due dates -- and why you should be more worried about dying on your birthday than living to 100 years old.
UP NEXT: Michigan Signs of the Zodiac