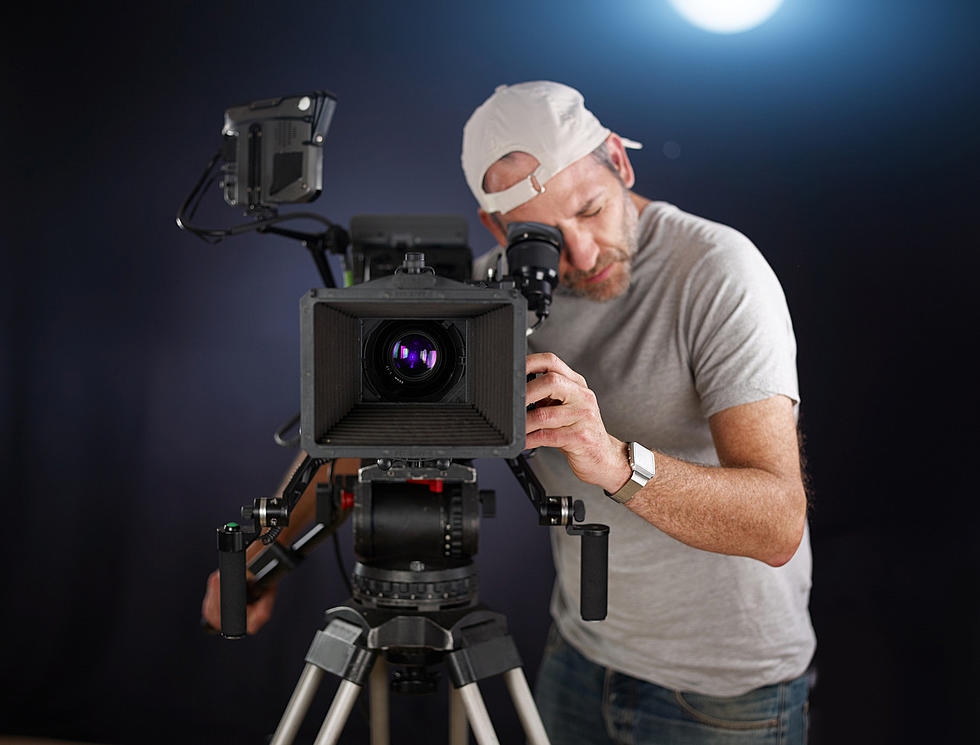 These Are Some of The Best Movies Made In Michigan
audioundwerbung
I love a good spooky movie. When I heard that, in October, a horror movie will be filmed in Flint, my first thought was that I have to be in that movie.
I have been an extra in a movie before. That film was DEBT, an action flick that was filmed in Lansing, directed by Dave Fariman, it was released in 2019. Watch the film's credits and you will see my name. I 'played' a woman sitting at the bar,(a total stretch for me), it was such fun.
The horror flick, scheduled to start filming this October, will not only be shot in Flint but will feature as many Flint locals as possible. Half Dead Fred is a film about an alcoholic who is involved in a car crash that kills his young son. After the accident, Fred begins to develop the talent of talking to the dead.
Michigan has been the backdrop for quite a few movies, including the 'Evil Dead' franchise. What is so cool about this film is that it was the brainchild of Sam Raimi, Rob Tapert, and Bruce Campbell, those three were friends from Detroit. Full disclosure, I have never seen The Evil Dead, I always figured it was too scary for me. The plot of the first film centers around 5 Michigan State friends who travel to a cabin somewhere deep in the woods of Northern Michigan where all kinds of bad stuff start's to happen.
Gran Torino, the Clint Eastwood film. Exterior shots of this amazing film were shot in Grosse Pointe, Royal Oak, Highland Park, and a few other locations. Gran Torino is one of my favorite Eastwood films.
RoboCop, 1987's futuristic story of a Detroit cop who is shot to pieces by a drug gang and then put together with robot parts.
Grosse Pointe Blank, one of my favorite movies. The film is about a hitman, played by John Cusack, who goes back to Michigan for his class reunion. Minnie Driver plays his high school sweetheart.
Beverly Hills Cop, one of the best movies from the 1980s.  Eddie Murphy plays Detroit cop Axel Foley whose childhood friend is murdered while visiting Detroit.  This movie, in my opinion, made Eddie Murphy a movie star.
8 Mile, this film is about the life of a poor kid, Eminem, who has dreams of becoming a rapper.  This film was shot at locations all around Detroit. 8 Mile is a wonderful film if you haven't seen it yet, I highly recommend it.
Other films shot in Michigan, Rodger & Me, Detroit, Hoffa, It Follows, Dream Girls, and
Somewhere in Time. Filmed on Mackinaw Island and starring the late Christopher Reeves, Jane Seymour, and Christopher Plummer. This film is one that so many of us hold close to our hearts. Somewhere in Time still draws thousands of people every year to this beautiful island.
Expect to see more movies filmed in Michigan, as filmmakers all seem to fall in love with our wonderful state. Can't blame them, Michigan is awesome.
LOOK: The most famous actress born the same year as you
Many of the actresses in this story not only made a name for themselves through their collection of iconic performances, but also through the selfless, philanthropic nature with which many of them approached their stardom. In an age of flipping the script on societal norms, many of these actresses are using their voices and platforms to be advocates for those who are otherwise unheard.
LOOK: The Most Famous Actor Born Every Year