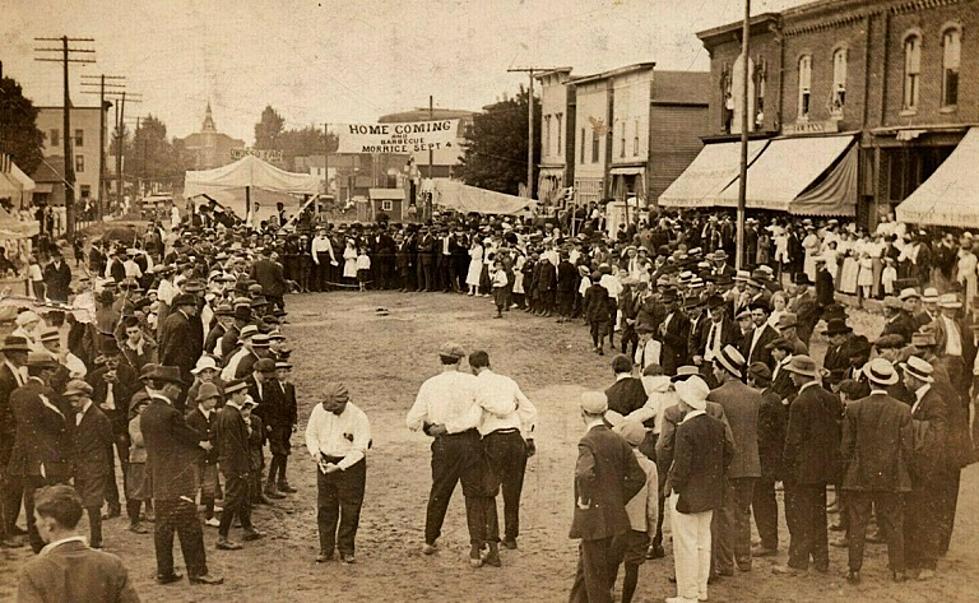 More Than Just a Blip on the Map: the Small Town of Morrice, Michigan
available @ worthpoint.com
The little town of Morrice In Shiawassee County seems to keep under the Michigan radar…which is probably how they like it.
Centuries ago, the swampland that would become Morrice was inhabited by various tribes including the Chippewa, Huron, Ottawa, and Potawatomi. Unfortunately, they didn't all get along. In 1763 an area east of Morrice in Antrim County became a bloody war ground for the tribes as part of Pontiac's War. When white settlers, mostly Scotsmen, began arriving in the 1800s, they uncovered mass amounts of buried human bones while digging foundations.
One of those men, Josiah Purdy, arrived in 1836 and built a log cabin. The following year, he plowed his garden…sounds rather humdrum to mention, but that garden became the first plowed land in Perry Township…and the northern part of his land – north of Britton Road – became the village of Morrice.
But it wasn't called 'Morrice' quite yet.
In 1876, Isaac Gale made the village official. He wanted to name the town after himself – Galesboro – but the state turned him down, saying it sounded too close to other Michigan towns. 'Okay, fine' he probably thought, so he named it after a friend of his, William Morrice, who had lived there since 1838.
The first store in Morrice popped up on the corner of (what is now) Main & 3rd Streets. There wasn't much in the store except crackers, molasses, and tobacco. More businesses began growing. By 1877 Morrice had an apple dryer, bank, barber shop, canning factory, three churches, flour mill, sawmill, school, telegraph & telephone companies…a total of seventeen businesses.
Hulda Phelps came to town in 1886 and opened a millinery store, and soon ladies from miles away came to Morrice just to buy her hats. In 1936 she celebrated fifty years in business, becoming Michigan's longest-lasting female business owner.
Morrice got a resurgence in the 1990s when Lansing city folks saw the town as a good place to raise their families. The population in Morrice seems to have steadily stayed in the 900-1000 range ever since. Now take a look at some vintage Morrice photos…
Small Town of Morrice, Shiawassee County
MORE MICHIGAN SMALL TOWNS:
The Small Town of Wallace in Menominee County
Small Town of Brohman, Michigan
The Small Town of Chatham