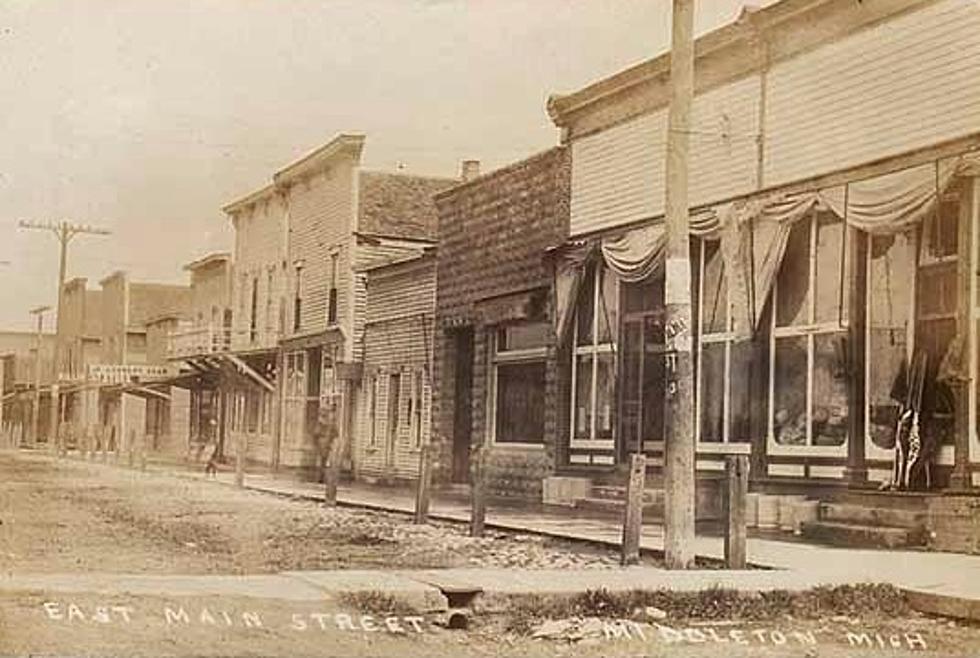 MICHIGAN SHADOW TOWN: Middleton, in Gratiot County
available @ worthpoint.com
The Gratiot County, Fulton Township town of Middleton is right in the middle of the Mitten, but it wasn't named for that reason. It was named after settler George Middleton, who set up homestead in 1885.
The following year, the town got its own train station along the Toledo, Saginaw & Muskegon Railroad (later becoming part of the Grand Trunk Railroad).

In 1887, the town was platted, recorded, and given a post office. Along with the post office and train station, the town had a feed mill, drug store, stave & barrel company, general store, livery, and blacksmith.
The town failed to grow too much, which could be considered a blessing, as it's a pretty cool little town to visit...no hustle, no bustle, and great old downtown storefronts that still stand.
Drive-thru sometime and stop during your next roadtrip!
MIDDLETON GALLERY
40 Michigan Towns With Names Even Life-Long Michiganders Can't Pronounce
READ MORE: 10 Conspiracy Theories With Michigan Connections
MORE: Remembering the 1927 Bath School Disaster
MORE TO EXPLORE: A Look Inside the Devil's Ice Box
MORE: A Close Look At the Firemen's Memorial in Roscommon