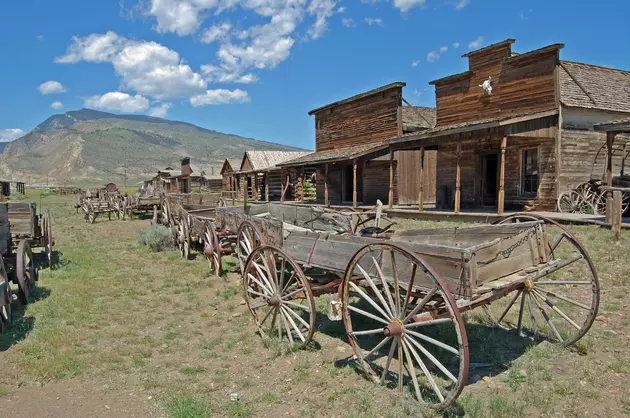 Michigan's Old West Stagecoach Stop to Become Horror Town
AlbertPego
When I was a kid, I would watch so many westerns on TV because they fascinated me. One television show that I watched all the time was "Gunsmoke" starring James Arness as Matt Dillion.
I used to fantasize about being a cowboy in the Wild, Wild, West. I was always curious about being a gunslinger, or a blacksmith, or even a bartender in the old western saloon.
Speaking of westerns, I think I've seen every western movie made starring Clint Eastwood. Even to this day, I still watch western movies.
Since we're talking about movies, there's a place in Onsted, right here in Michigan, where a local filmmaker is going to turn  an Old West Stagecoach Stop at Irish Hills into a town of horrors. And it's going to take place all year long too.
Here's what mlive.com has to say:
Some of you may remember going to this Old West attraction located in Onsted, southwest of Ann Arbor. It opened in the 60s and was popular throughout the 70s.
I honestly don't remember this Old West attraction, but I am looking forward to the whole thing being turned into a Wild West horror town.
This project is being put together by local filmmaker Nate Thompson. According to mlive.com:
When Monroe native Nate Thompson walked through the old attraction area recently, he says he immediately had a vision to turn the old storefronts into an actual ghost town. His vision is now becoming a reality after he officially signed a three-year, multi-property lease agreement.
Sounds like a done deal to me. The goal as of now, is to have the scary Horror Town ready for business by the 1st of August. Monroe is currently working on different themes for each area of this western horror town.
Here's what Monroe has planned so far, courtesy of mlive.com:
"After thinking about it, I decided the first storefront will be a museum for horror artifacts. The second will be a collectibles store consisting of general merchandise of horror memorabilia and the third storefront will be an open door room where people can watch black and white horror movies 24/7."
I'll be ready come August with my cowboy boots, spurs, hat, and any other western artifact I can come up with.
LOOK: TV Locations in Every State