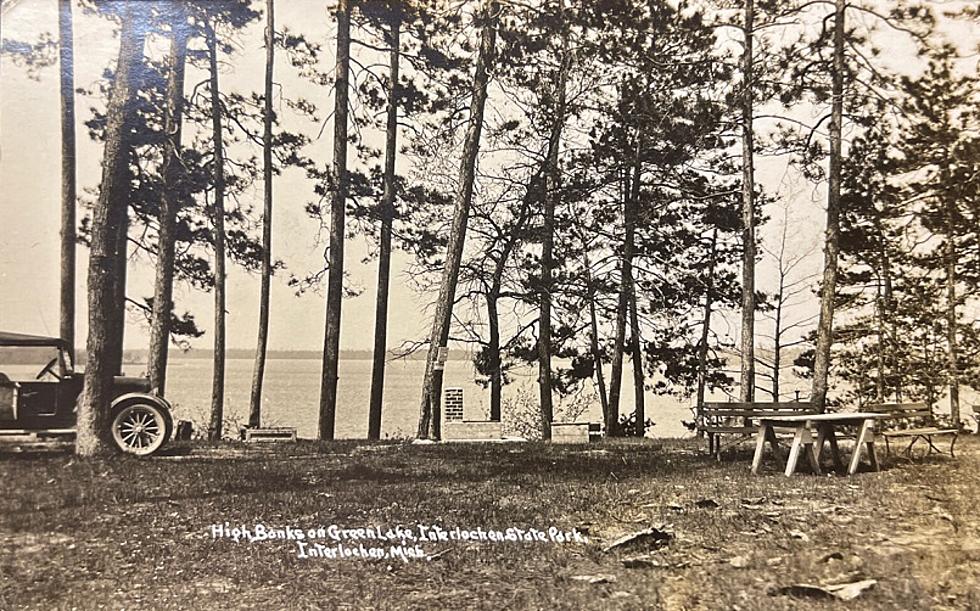 The First and Oldest State Parks in Michigan
available @ worthpoint.com
The answer to what is Michigan's Oldest – or 'first' – state park has two conclusions. It's a legitimate question that needs a legal answer concerning two parks: Mackinac Island State Park and Interlochen State Park.
Interlochen State Park is a 187-acre public outing area in Grand Traverse County. At first it was named 'Pine Park', named for the abundance of red pine which the park officials strived to preserve.
The Michigan State Park Commission became legit on May 12, 1919. It's purpose was to purchase and maintain public lands as vacation and recreation getaways. They purchased the Interlochen land in 1917, and once the commission was established in 1919, they made Interlochen the first official state park in Michigan the following year.
However, in 1895, Mackinac Island had already been designated as a state park, the land given to Michigan by the federal government. The loophole is, it was designated a park by the Mackinac State Park Commission, not the Michigan State Park Commission. It became designated by the Michigan commission a while after Interlochen.
Then, to add even more confusion, Michilimackinac State Park in Mackinaw City is considered to be our second state park after Mackinac Island. Michilimackinac Park was established in 1909, fourteen years after Mackinac Island, and eleven years before Interlochen. Yet thanks to the above loophole, Interlochen State park is considered to be Michigan's first official state park, while Mackinac Island can be called our 'oldest state park'.
So in a nutshell:
MICHIGAN'S FIRST AND OLDEST STATE PARK: Mackinac Island, 1895.
MICHIGAN'S SECOND STATE PARK: Michilimackinac, 1909.
MICHIGAN'S FIRST 'OFFICIAL' STATE PARK: Interlochen, 1920.
Interlochen State Park
Michilimackinac State Park
Mackinac Island State Park