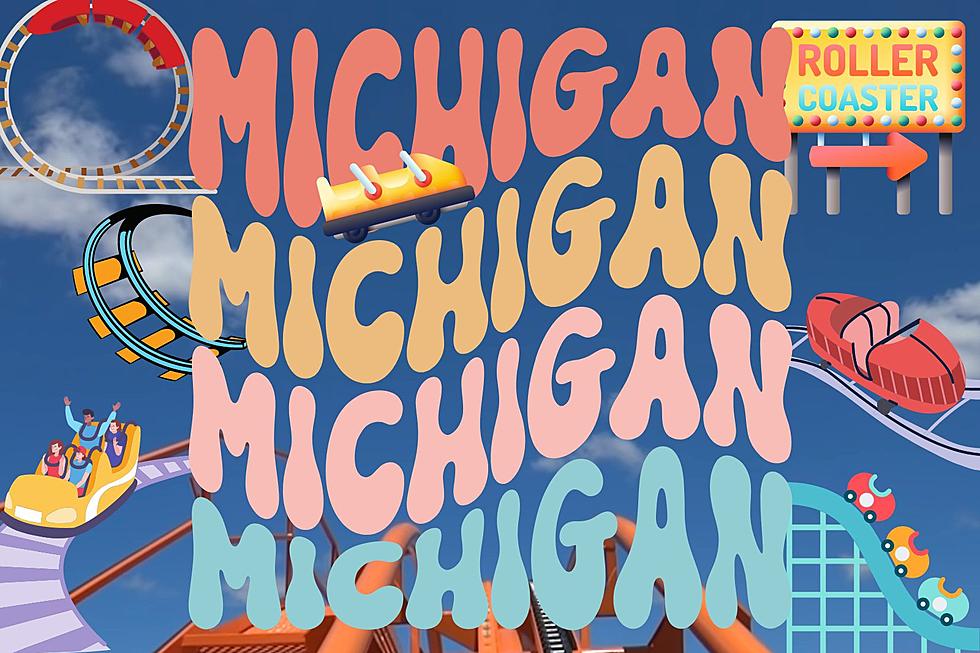 Checkout Michigan's First Ever Inverted Rollercoaster Made in '79
Canobie Coaster via YouTube
Are you an 'adrenaline junkie'? A 'thrill seeker'? You're not alone, but are you looking for the kind of rush that only stacked steel and wood can provide? If you seek the influx of serotonin only provided by the twist and turns you find roller coasters, then you may be a 'goon' or a 'thusie' according to CoasterForce.com.
Which Park Opened the State's First Inverted Coaster?
An inverted roller-coaster is one that, surprise, you end up upside-down in. The first example of an inversion ride surprisingly dates back to the mid-1800s according to Parkworld-Online.com:
The first example of a looping rollercoaster was the Chemin de Centrifuge (Centrifugal Railway), which operated briefly at Paris' Frascate Gardens in 1846. It was not, however, a ride intended for the public. Instead, one daredevil rode a wicker basket through a 13-feet diameter (4m) loop while their partner passed the hat before onlookers. The French continued turning riders upside down, and into each others arms on the rolling barrel-like Chemin D'Amour in 1895.
Fast forward a century and some change, and Michigan get's its first inverted coaster, the Corkscrew.
How Many 'Corkscrew' Roller Coasters Are There?
If the name Corkscrew sounds familiar, it should. The Arrow Corkscrew was built the now-defunct Arrow Development and Arrow Dynamics. Throughout Arrow's time in the industry, the built rides for Disney, including It's a Small World, Pirates of the Caribbean, and the Haunted Hotel to name a few. In 1975, Arrow Dynamics rolled out what would become it's signature coaster, the Corkscrew. The first was built in California's Knott's Berry Farm and the next year, they built a tribute to America's Bicentennial in 1976 in its signature red, white, and blue in Sandusky Ohio.
When Cedar Point's parent company, Cedar Fair, decided to build a park in Muskegon, they decided the inverted ride would be Michigan Adventure's first-ever roller coaster when it opened in 1979. Riders still enjoy the twists and turns to this day.
Over the course of Arrow's time building coasters, they built 102 roller coasters, 17 of which were the Corkscrew. From a fair in Paris to a town in Michigan, these twisty coasters, and others like it, continue to thrill Mitten State residents every season.
Check Out All 17 Roller Coasters at Cedar Point
Cedar Point has 17 roller coasters in the park the whole family can enjoy. From fast to friendly, how many have you been on?
Electric Amusement Park, Detroit: 1906-1928