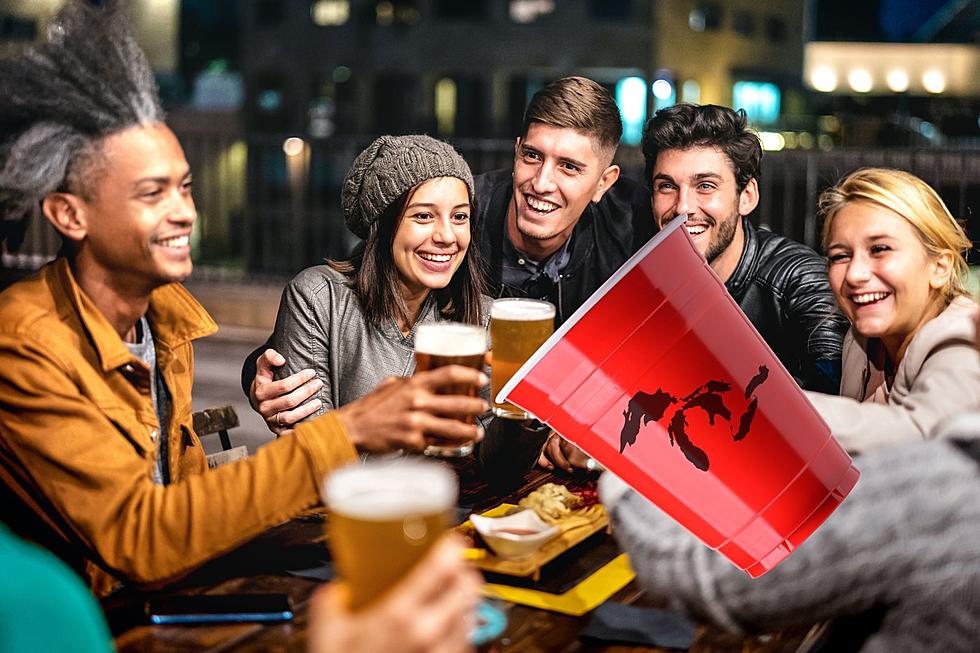 Bar Hop Better Michigan! Check Out These 108 Social Districts
Canva
Michiganders jump at just about any chance to enjoy a beverage outdoors, and if you don't believe me check Instagram, Facebook, and the Social Media Platform Formerly Known as Twitter for pictures of your fellow Great Lakes State and you'll find thousands of examples of people doing just that.
Whether it's that first cup of coffee in the morning, the afternoon walks with a latte, or shivering outside while you and your drink hide from your family...slipping...slowly...don't want to set off the motion sensor, it seems as though consuming liquids outdoors is a part of our DNA.
Michigan Social Districts Open Up Possibilities and Options For a Night Out
Have you ever been to a bonfire without a Caprisun AT MINIMUM? How about a track meet without Gatorade? If you have then you've been very, very thirsty. We

We need to stroll with our stout, walk with our wine, and tip-toe with our mojitos in Michigan and, thankfully, there are a slew of places to do it!
Michigan's social districts have allowed approved villages, towns, and cities across the state to open specific areas where legally purchased drinks may be taken from establishment to establishment. In simpler terms, you can take your beer for a bull session outside.
I highly recommend these areas because their governments rallied to support their businesses with a feature that will bring people from out of the area to explore. Plus, for those coming home for a long break, taking your big night out to a social district increases your chances of running into people you haven't seen! Let's take a look at
Cheers! A County by County Look at Michigan's Social Districts
Social districts allow approved and licensed villages, townships, and cities to allow patrons to walk from establishment to establishment with alcohol purchased from a specially designated cup within a certain geographic area.
Of course, the legalities are much more complicated and if you'd like to read them, click here. If not read on for a county-by-county, alphabetical look at all 108 of Michigan's social districts.
Gallery Credit: Scott Clow
Black Friday Bargains: 60 Deals That Offer Real Savings
It's here! Black Friday 2023 is on the horizon and as any well-prepped shopper knows, some Black Friday sales don't offer the tremendous savings that is hyped. True saving sleuths like to see the math, before parting with their hard-earned money. Here's a look at 60 deals offered by 12 of the country's largest retailers where the savings can be seen according to the financial gurus at
WalletHub
.
Gallery Credit: Scott Clow
Trim You Thanksgiving Costs With These 11 Dollar Store Buys
With prices of nearly everything going up, finding ways to save is important to keeping your sanity during the Holidays. Here are 11 Ways to Trim Your Thanksgiving Costs With These 11 Dollar Store Buys.
Gallery Credit: Scott Clow
These 11 Words Will Perfect Your Michigan Accent
Wondering how people instantly know you're from Michigan? Maybe you're from Ohio and you're looking to return the favor by stealing signs and, you have to blend in. Here are 11 words that only people from the Mitten State say correctly, while also serving as a dead giveaway as to where we are from.
'Welp (knee slap), looks like it's time to read the list.'
Gallery Credit: Scott Clow