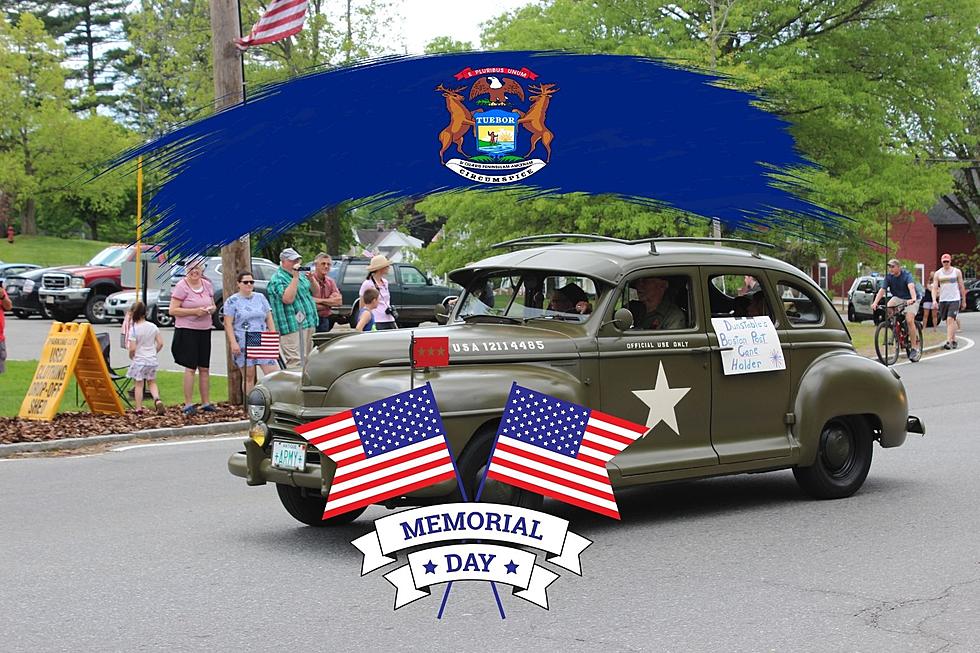 Look! 34 Michigan Memorial Day Parades Steeped in Americana
Canva
A Michigan small-town parade. There's really nothing like it. If you've experienced it, you know.
There aren't any extravagantly decorated floats working their way down Main Street Michigan. All we want are paper banners announcing the arrival of the Corvette Club, dance team, non-profit, and baseball teams.
Give us the ear-piercing horn of a passing firetruck, the squeal of the delight kids get when they get a wave from the local beauty pageant winner, the rising laughter as a horse does what a horse does and some big muckety muck from city hall comes in and everyone watches them handle the...flop.
And let's not forget the candy! It's like a little mini Halloween for these kids, except this time they don't have to go house to house, their neighbors just drive by slowly and HAND OUT THE CANDY. We have to be mindful that little minds are lost when candy is involved, so please be sure to hand out the goodies rather than throwing them.
It may seem odd to be having such a good time on what is the day that we are to recognize the ultimate sacrifice made by those serving the United States of America. At first glance, yes, it does seem out of sorts...at first.
But don't you think picturesque moments like our Michigan Memorial Day parades, are exactly what these young men and women were fighting for? To gather as a community, showing our support for local businesses, non-profits, and service clubs, at least to me, is a tribute befitting those who sacrificed.
The ABC's of Michigan's 2023 Memorial Day Parades
Wondering what time, where to line up, and which one of Michigan's Memorial Day Parades you're going to attend this year? Here's a list in alphabetical order.