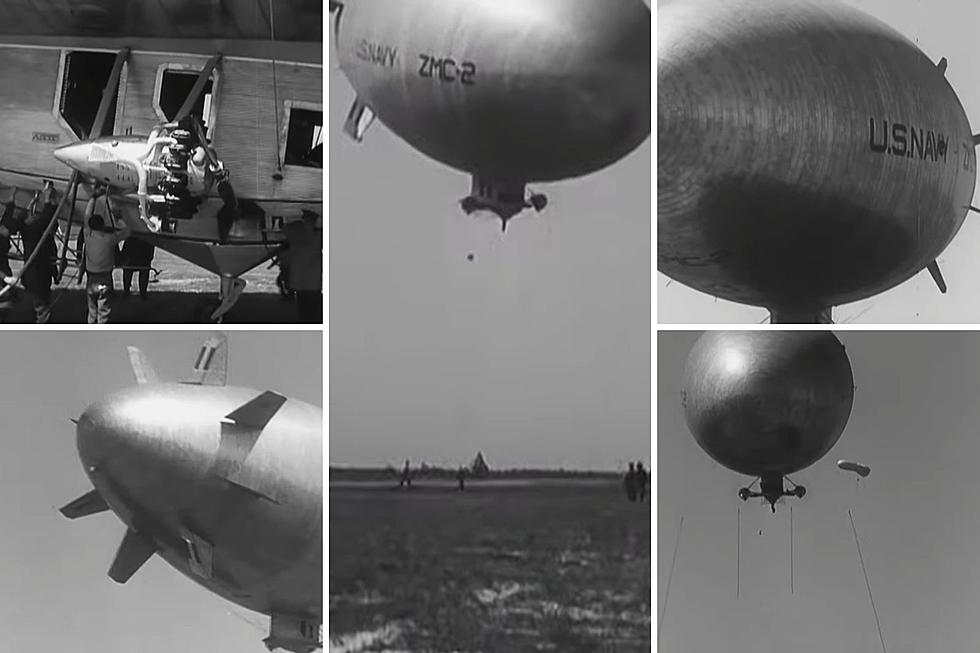 Michigan Made: Grosse Ile Assembled Worlds 1st All Metal Zeppelin
ZRStheMovie.com via YouTube
In the 1920s and 1930s, Michigan was just beginning to feel the impact of the automobile while on its journey to becoming a world hub for manufacturing. In 1929, the Detroit Aircraft Corporation was commissioned by the United States Navy to build the world's first metal-clad zeppelin.
The aircraft were used by European countries as transport for military and passengers. The United States didn't see the potential for civilian transportation with zeppelins however, they could see military applications.
The US Zepplin Metal Clad 2 (US ZMC-2) was successfully assembled and had its first-ever flight at the Naval Station Grosse Ile in Michigan in August of 1929. At the time it was thought that airships could be the next big thing in defense.
The 1st and Only Metal-Clad Zeppelin Was Assembled at Naval Air Station Gross Ile
According to the Army Corp of Engineers, even though it served as a Naval training base since 1927, Michigan's Naval Air Station Grosse Ile was dedicated in September 1929, and,
...served as a Navy airplane, seaplane and blimp training site and U.S. Coast Guard Rescue Station during WWII. It was comprised of approximately 670 acres of land on the southern end of the island.
It was here that Aircraft Development Corporation, a division of the Detroit Aircraft Corporation, began assembling the US ZMC-2.
The giant aircraft's construction would be made of unique materials, as stated on BlimpInfo.com,
The airship's hull was made of "AlClad", sheets of duraluminum coated with aluminum (to reduce corrosion), which were riveted together and were reinforced by ribs on the inside. The helium inside the ship was held by the envelope itself, not contained in bags nor cells.
As you can see in the gallery below, the US ZMC-2 was successfully assembled and flown in Grosse Ile, Michigan. Thus the world's first metal clad was made.
So why did they stop making them? For a quick explanation watch the clip below, if not keep scrolling for a gallery of the assembly and first flight of the US ZMC-2.
Michigan Made World's 1st and Only All Metal Zeppelin: ZMC-2
In 1929, a division of the Detroit Aircraft Corporation, the Aircraft Development Corporation began building the world's first metal-covered zeppelin. The assembly took place in a hangar on the Naval Air Station Grosse Ile in Michigan. The Navy Airship Zeppelin Metal Clad 2 (US ZMC-2) remains the only one of its kind ever made.
Gallery Credit: Scott Clow