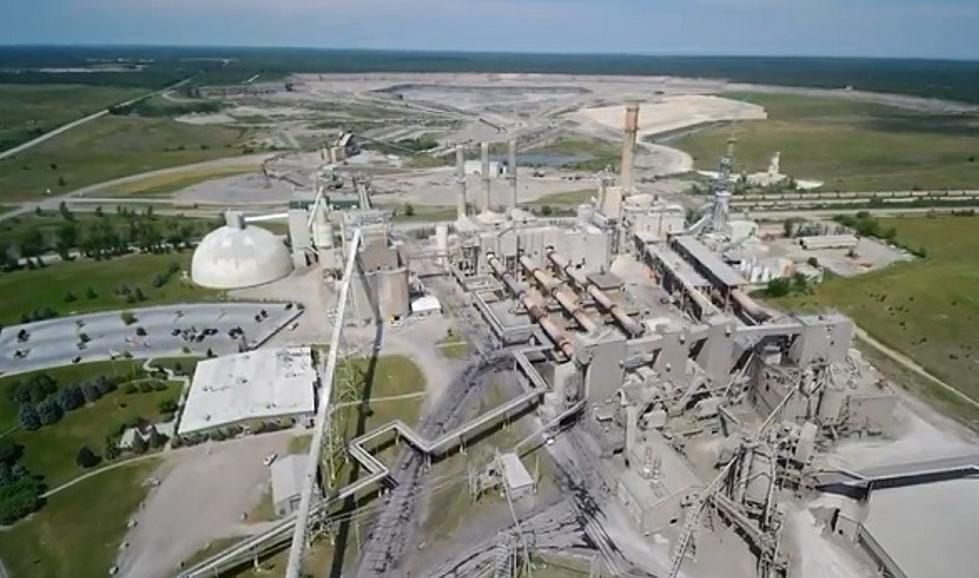 The World's Largest Cement Plant is in Michigan
Screenshot courtesy of Rick Mitchell, youtube
The World's Largest Cement Plant is in Michigan. Alpena, to be exact.
It began in 1907 as the Huron Portland Cement Company in Detroit and is currently under the banner of the 'Lafarge Corporation' in Alpena. In conjunction with the "World's Largest Limestone Quarry" in Rogers City, it produces over 2.4 million metric tons of cement every year.

It was called "Portland" cement because it has the same color stone found on the Isle of Portland, part of the British Isles. Michigan first produced Portland cement in 1896. Thanks to word-of-mouth about Alpena's huge limestone deposits, the Huron Portland Cement Company made its plant there in 1908. Thanks to the huge deposits, it soon became the world's largest cement plant.
.....and it has it's own Michigan Historical Marker!
The Barely-Recognized "Village" of Pearl, Michigan
Michigan Ghost Town of Redridge
13 Michigan Ghost Towns You Should Visit This Year
A Michigan 'Ghost Town' tour is great any time of year. Here are 13 to get you started!
The Ghost Town of Central Mine
Vintage Photos of Laingsburg