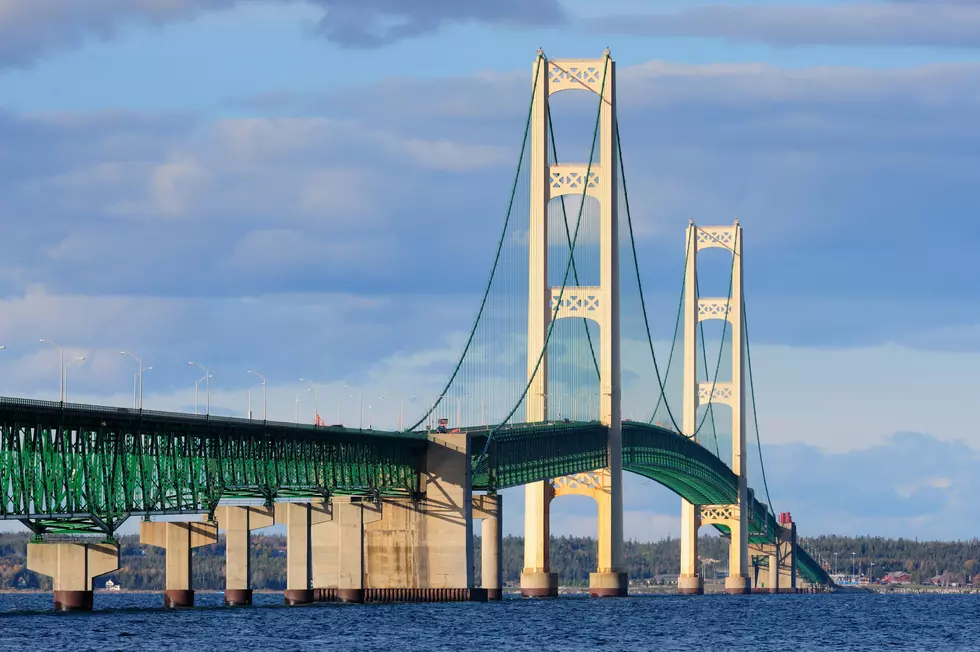 Mackinac Bridge Closed for Several Hours Due to Bomb Threat Sunday Afternoon
gnagel / Getty Images
The Mackinac Bridge Authority was forced to close the Mighty Mac Bridge on Sunday afternoon due to a bomb threat.
Around 2:15 pm today (Sunday 7/18) the threat was discovered, forcing traffic in both directions to be halted. The bridge reopened about three hours later after the threat had cleared.
Police investigators conducted an "extensive search" and found that there was no threat to public safety, according to WILX-TV.
Up North Live reports that the Mackinac Bridge Authority released the following statement just before reopening the bridge to traffic:
Law enforcement notified the MBA of a bomb threat on the bridge; MBA closed the bridge at 2:15 p.m. After an extensive search, nothing has been found. They are completing one more sweep and hope to re-open the bridge soon. MSP and Mackinaw City police are investigating.
The Mackinac Bridge Authority issued the all-clear on its Twitter account at 5:10 pm.
This is an ongoing story, which will be updated when more details become available.
MORE TO EXPLORE: Michigan's Grand Canyon
CHECK IT OUT: Huge Underwater Sinkhole Near Alpena