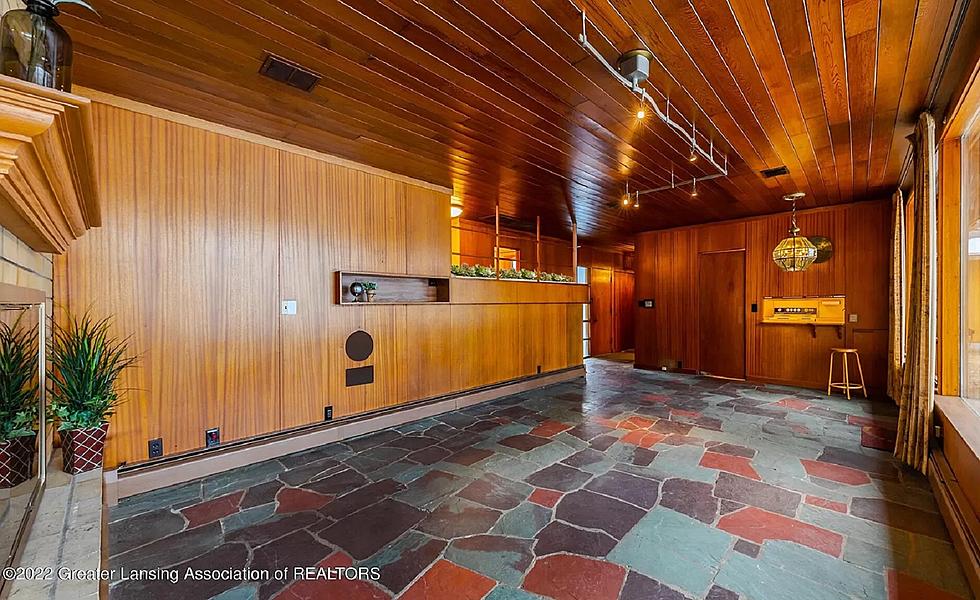 Love Wood Paneling? This Lansing Home Could Fulfill All Your Retro Dreams
Greater Lansing AOR / Karen Wey via Zillow
In these times of Pinterest and HGTV, "open concepts" with few walls or shiplap have taken over. That's what makes finding wood-paneled gems like this one for sale here in Lansing so special.
Why People Loved Wood Paneling So Much
If you bought a house between the 80's or 90's, heck, even throughout the 2000's, the home probably had wood paneling that you (or someone else) either left to be in all its glory, still holding on to the style, or you ripped it off the wall in favor of some wallpaper...that someone else in the later 2000's to present day will rip out too.
While home design trends do come and go, few had people in such a chokehold like wood paneling.
"Wood paneling was popular from the 1950s through the 1970s for being low-cost and easy to install," CBS News reported back in 2017. "Like the ranch house, it fell out of popularity when it became too common, but now it's back on the scene."
Of course, style, trends, etc. are all cyclical and I know I, for one, am sick of the same grey color schemes, white fixtures, "modern" styles that are often featured and prefer more of a retro, eclectic blend of furniture, design and décor. It broke my heart to tear out the wood paneling that was once in the master bedroom of our newly-renovated home but it was sun-faded and not exactly high-quality so it had to go.
A Lansing, Michigan 1950's-Style Home For Sale
I know I am not alone in my love for wood paneling which is why I have a feeling there is someone else out there looking for a home just like this that would appreciate it and only give it the TLC it NEEDS and not completely "HGTV-ify" it.
Built in 1949, this $189,900 home (Zillow) has stood the test of time, bucked passing trends and hopefully can go to just the right buyer:
Lansing Wood-Paneled, Retro Dream Home
Located at 2233 Cumberland Rd. in Lansing, Michigan, this approximately $190K home is packed with wood-paneling, funky carpet, cool bathroom wallpaper and more. Check it out!
NOTE: According to Zillow, a sale is PENDING...we can't wait to see what someone does with this space!
While we are looking at, loving and appreciating vintage-styled homes, check out this gem in Okemos:
LOOK INSIDE: This Okemos Home Could Be the Setting of a Netflix Period Drama
You know how sometimes when you're bored you just scroll through Zillow to see what's out there? Well, we found this gem of a
house in Okemos, Michigan
that is so unique we just had to write about it.
Seriously, the decor of this place will make you feel like you're stepping back in time. Take a look!
This Gothic Marshall Home For Sale Is An Enthralling Experience With Every New Room You Enter
The house, located at 333 N Madison St, Marshall, MI 49068, is a 4 bd, 3 ba, 3,888 sqft home listed for less than $500,000. Let's take a look!