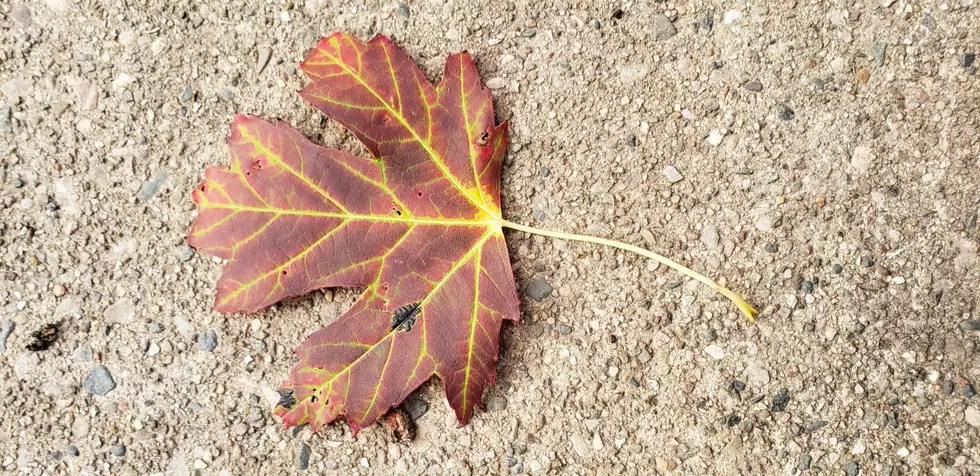 Let's Find Michigan's Most Interesting Fall Leaf
TSM: Max
The trees are turning and leaves are starting to fall, but before you bag those leaves, take another look at them. I ask you to do this because I want to see what you say is the most interesting or coolest or prettiest fall leaf that you can find. A leaf is like a snowflake, as in each one is different, so you should be able to find one that you can't take your eyes off of.
You can see the leaf that I chose that fell in my backyard above. I chose this leaf because I love all of the colors in it, especially the yellow/neon veins that are running through it. I have a lot of reddish leaves in my backyard but this one caught my attention due to the yellow/neon breaking through.
You can see another leaf that I found and loved in my backyard. I love the red as well as the black tips on it. Plus I also like the leaf because it kind of looks like a maple leaf so that is why it caught my attention too.
Next time you are in your backyard or picking up some leaves, find a good one, take a picture and send it to us using our app. There is a link to the app and how to download it below and when you open the app go to "Submit Picture or Video" and submit your leaf picture there.

Enter your number to get our free mobile app
UP NEXT: 10 Signs That Michigan Will Have an Awful Winter