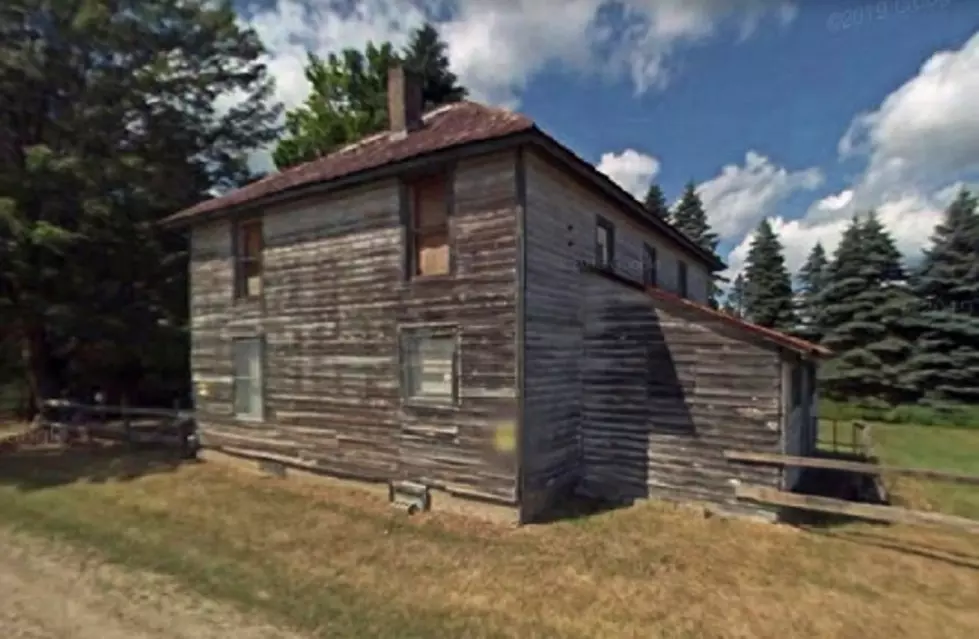 The Ghost Town of Keno: Roscommon County, Michigan
Google Maps
You can find the remains of the town of Keno in Roscommon County on N. St. Helen Road.
In the late 1800's, the community was founded under the name 'Hard Scrabble'. In 1902, a post office began operation a few miles north, named "Herbert". When the Hyde family arrived from Virginia in 1910 and decided to settle in the area, they succeeded in getting the name changed from 'Hard Scrabble' to 'Keno'. The Herbert post office closed for good in 1925 (in the photos below, there's a picture from the 1916 atlas that shows both Herbert and Keno).

There's just one old building left. The identity of this old remaining structure is still unknown. General store? School? Township hall? Church? Post Office? Maybe someone out there knows.
Not much else has been written about Keno, and I'm sure there's a lot more to learn. In the meantime, make this a drive-thru on your next Michigan roadtrip and get some photos of the old building that still stands.
13 Michigan Ghost Towns You Should Visit This Year
A Michigan 'Ghost Town' tour is great any time of year. Here are 13 to get you started!
15 Michigan Towns Everyone Should Visit At Least Once
It's hard to choose because there are so many amazing Michigan towns to visit, but here's a list of 15 random ones to get you started!
Michigan's 19 Smallest Towns (According to the Census, Which Means It's Not Really Accurate)
These towns in Michigan are the smallest in our state according to the latest census data. Take a look and see how many of them you know!
This is One of Michigan's Smallest Towns
The Census Claims This Town is One of Michigan's Smallest
Abandoned Stone Building in Bay Shore