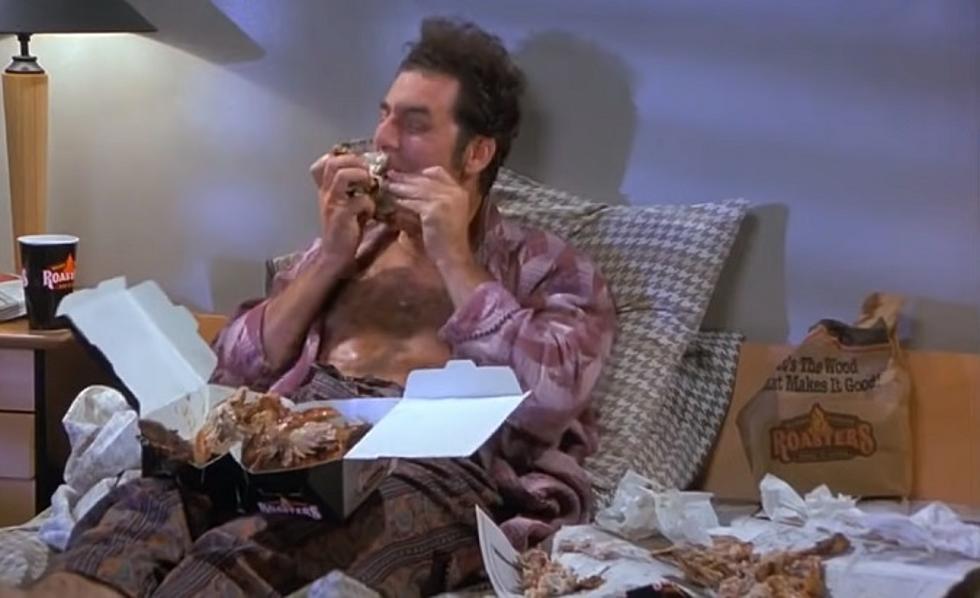 Kenny Rogers Roasters: Are Any Left in Michigan?
ron-phuket-youtube
Kenny Rogers' chicken was tasty, the mac & cheese was creamy.
But where did they go?
There are Kenny Rogers Roasters locations still in existence, but are there any left in Michigan?
The restaurant chain began in 1991 and seemed to be doing very well until surprisingly, it filed Chapter 11 bankruptcy seven years later, in 1998. On April Fool's Day 1999, a good bunch of locations closed down, leaving only 40 left in the United States.
In 2008, the chain was sold to an Asian franchise, and to this day, is flourishing in the Asian market.
The restaurant was made famous by a 1996 episode of "Seinfeld" but went bankrupt in 1998. In 2011, there were well over 100 Kenny Rogers Roasters in Asian countries. Unfortunately, that same year, on December 31, 2011, the very last U.S. Kenny Rogers closed down...in Ontario, California.
Now, for those of you who remember the popular "Seinfeld" episode that featured Kenny Rogers Roasters, you may find this interesting. In that 1996 episode, Kramer can't sleep because of the bright, blinding-red Kenny Rogers neon sign glaring through his window. So he hangs up a banner and yells at people in the street, "Bad chicken! Mess you up!" to get the restaurant to go out of business. And just two years later, the real Kenny Rogers Roasters did indeed file bankruptcy. Even today, some feel that Seinfeld episode had some influence on Kenny's fate. Also, the episode was based on a real lawsuit between a New York law office and a Kenny's location.
So where were the Kenny Rogers Roasters locations in Michigan?
Ann Arbor
It opened in a former Pizza Hut in 1995 and closed in 1997.
Clarkston
6397 Sashabaw Rd. The first Michigan Kenny Rogers Roasters, opened in 1992.
Flint
Open: 1994. Closed: 2003.
Grand Rapids
(2 locations)
Holt/Lansing
Opened in 1994 at a former Hardee's.
Orchard Lake
Saginaw
Opened around 1997: closed 2003.
Waterford
Westland
And they are all gone, all sadly closed down...so don't bother looking for 'em.
What Happened to Kenny Rogers Roasters?
Kenny? KENNY? Where are you? Find out what happened to all the U.S. locations of Kenny Rogers Roasters!
READ MORE: Michigan Restaurants That Should Be Franchised Nationwide
SEE MORE: Our Favorite Comfort Foods