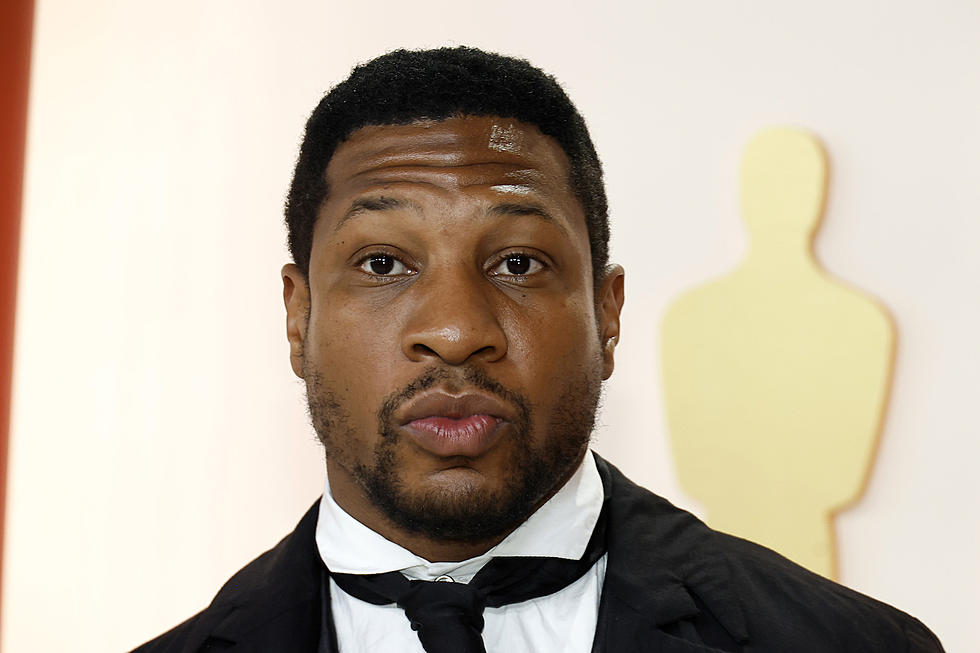 Jonathan Majors Charged With Assault in New York City
Getty Images
Creed III and Ant-Man and the Wasp: Quantumania star Jonathan Majors was arrested in New York City on Saturday following allegations of assault in a domestic dispute. According to various media reports, police were summoned to an apartment in the Chelsea neighborhood in Manhattan, where Majors had been involved in a dispute with a 30-year-old woman.
On Sunday, Majors was charged with multiple misdemeanors, including two counts of assault in the third degree, aggravated harassment in the second degree, attempted assault in the third degree and harassment in the second degree. By Saturday night, Majors had been released from police custody.
READ MORE: Actual Fights Break Out at Creed III Screenings
Majors' defense attorney, Priya Chaundhry, said this about the charges, in a statement:
Jonathan Majors is completely innocent and is provably the victim of an altercation with a woman he knows. We are quickly gathering and presenting evidence to the District Attorney with the expectation that all charges will be dropped imminently. This evidence includes video footage from the vehicle where this episode took place, witness testimony from the driver and others who both saw and heard the episode, and most importantly, two written statements from the woman recanting these allegations. All the evidence proves that Mr. Majors is entirely innocent and did not assault her whatsoever.
Chaudhry also stated the incident was due to the woman who accused Majors having "an emotional crisis" and added "we expect these charges to be dropped soon." The NYPD has yet to respond to any of these claims.
The 33-year-old Majors is one of the hottest actors in Hollywood. Following his breakthrough role in 2019's The Last Black Man in San Francisco, he starred in the HBO series Lovecraft Country, Spike Lee's Da 5 Bloods, and the Netflix western The Harder They Fall. He recently got very positive reviews for his work in the Sundance film Magazine Dreams, which is scheduled for a prime awards season release at the end of 2023 from Searchlight Pictures. And Majors will soon reprise his role as Kang the Conqueror in Season 2 of Loki on Disney+. His Kang will then go on to appear in the upcoming Avengers: The Kang Dynasty, the next Avengers sequel.

Actors Who Hated Their Superhero Movie Costumes
These actors looked great in their superhero outfits. But they were literally a pain in the butt (or other body parts) to wear.