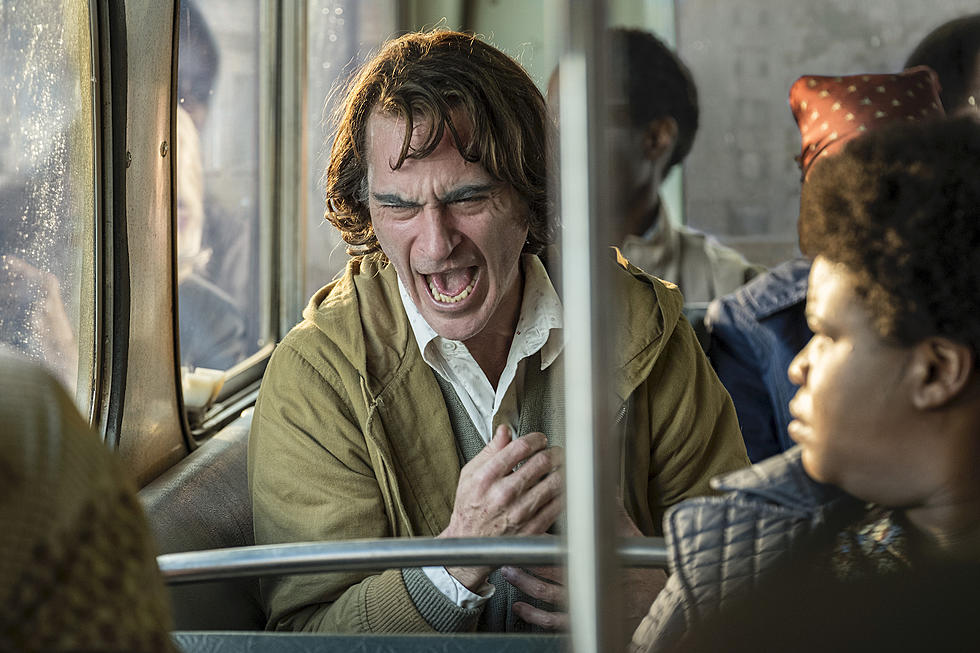 Landmark Theaters Will Not Allow Cosplay During 'Joker's Opening Weekend
Warner Bros.
Dressing in character has become a treasured tradition among comic book fans at the premieres and opening weekends of big superhero movies, but it's one that may not pan out this time. According to TMZ, at least one major theater chain Landmark Cinemas, is taking the step to ban Joker costumes and cosplay from their multiplexes for the opening weekend of the controversial Todd Phillips film.
They even got a quote from the chain's CEO:
In the name of safety and security, several big theater chains have already enacted policies that prohibit moviegoers from donning masks and face paint or bringing props, but for the opening weekend of Todd Phillips' "Joker" film ... Landmark is going a step further. CEO Ted Mundorff tells TMZ ... "We are not allowing costumes, face painting or masks by either our employees or guests," specifically for the release of the movie starring Joaquin Phoenix.
TMZ also received a statement from Regal Cinemas, who say they don't believe Joker "or the existence of any movie is a cause or a signal for violence." So if you want to put on makeup and see Joker, I guess Regal is the place to go.
Although the film has had very few press screenings outside its festival premieres in places like Toronto and Venice (where the film won the top prize, the Golden Lion), and while the movie did receive a majority of positive reviews so far, other critics claimed the movie was possibly dangerous in its depiction of the Joker (played by Joaquin Phoenix) as a sympathetic figure, or even an anti-hero. In recent days, families of victims in the Aurora mass shooting have come out against the film, prompting Warner Bros. to issue a statement claiming the movie does not endorse "real-world violence."
Joker opens in theaters on October 4.
Gallery — Actors Who've Appeared in Both Marvel and DC Movies: